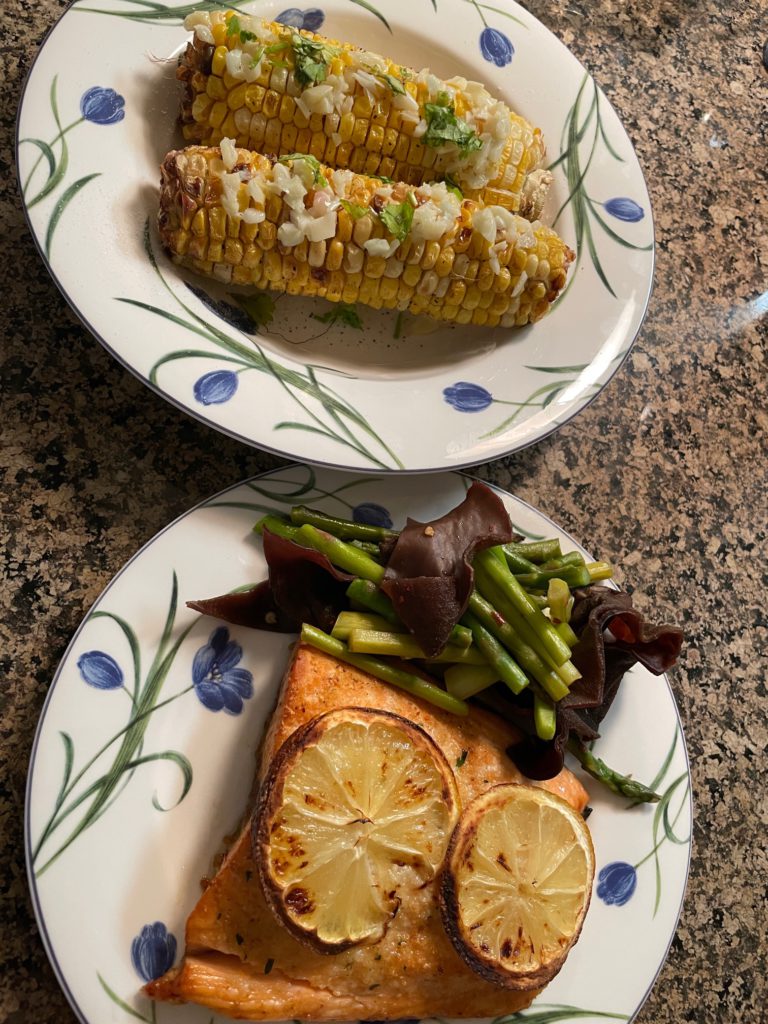 Lemon butter salmon is a great dish because of the combination of flavoring. Butter makes anything taste better and the texture comes out well on top of the flakiness of the salmon. Lemon adds the extra touch of flavor to make this a great meal. I also added Mexican style corn as an appetizer to this dish.
INGREDIENTS YOU WILL NEED – SALMON
1 1/4 lb salmon fillet
6 pieces of 1/16″ sliced butter
1 lemon
garlic powder with parsley
salt
INSTRUCTION – SALMON
Season salmon with garlic powder and to lightly cover the salmon
Place the 1/16″ sliced butter on top of salmon
Slice lemon thinly and place on top of the buttered salmon
Place salmon into air fryer and cook at 400F for 12 minutes
Serve with fresh stir fried asparagus with black fudge mushroom
INGREDIENTS YOU WILL NEED – MEXICAN-STYLE CORN
2 French corn
1/2 tbsp unsalted butter
2 tsp chopped garlic
1 tsp salt
1/2 tsp black pepper
2 tbsp chopped fresh cilantro
Oil spray
INSTRUCTION – MEXICAN-STYLE CORN
Cook corn: Lightly coat corn with oil spray and place in a single layer into air fryer basket. Cook at 400F for 14 minutes
Prepare sauce: place butter, garlic and lime juice, in a small bowl. Place the bowl into microwave and cook for 30 seconds.
Serve: Place corn on a platter and pour over butter mixture. Sprinkle with salt, petter, and cilantro.
Ingredients: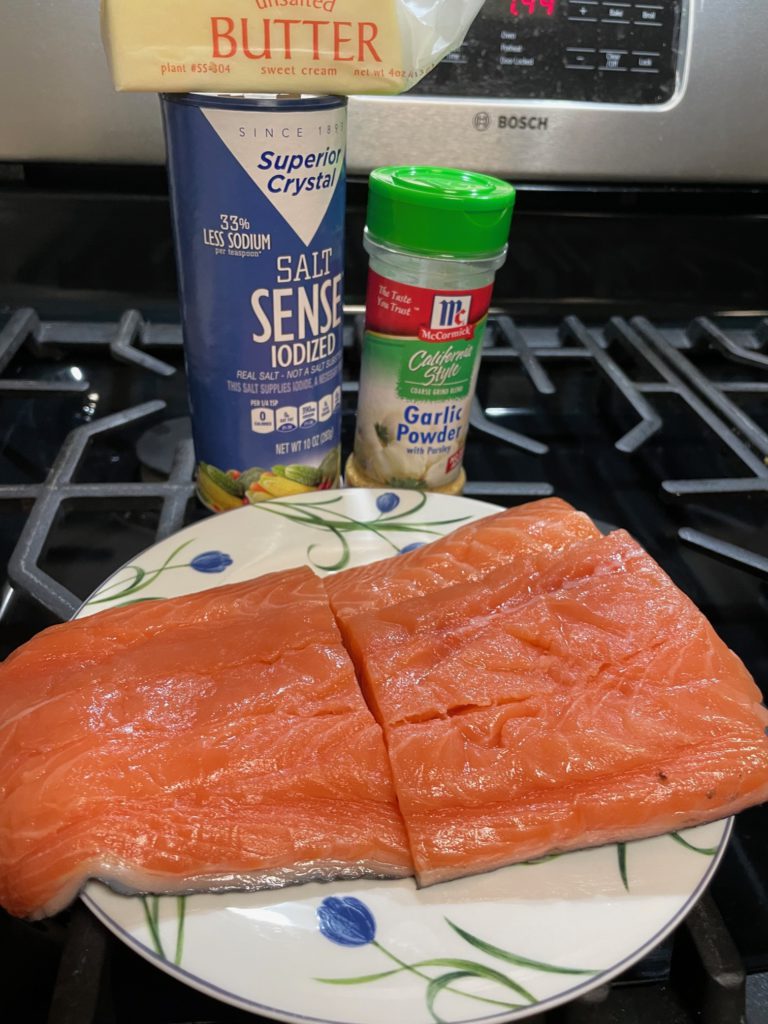 And going in to the air fryer: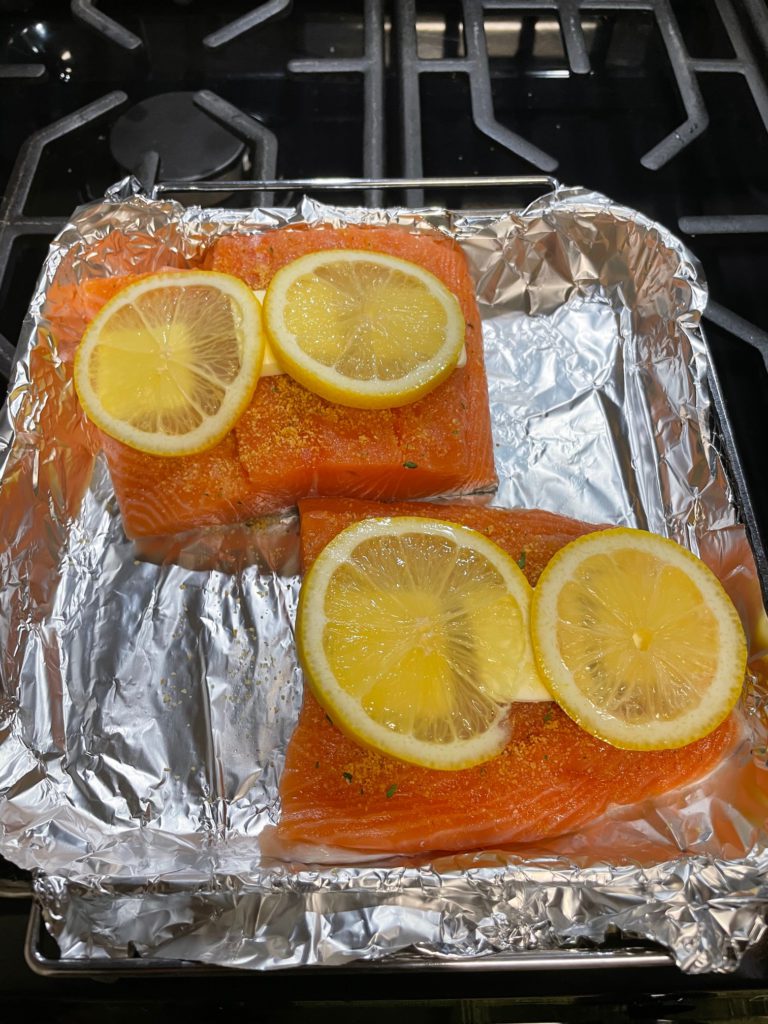 And the transformation out of the air fryer: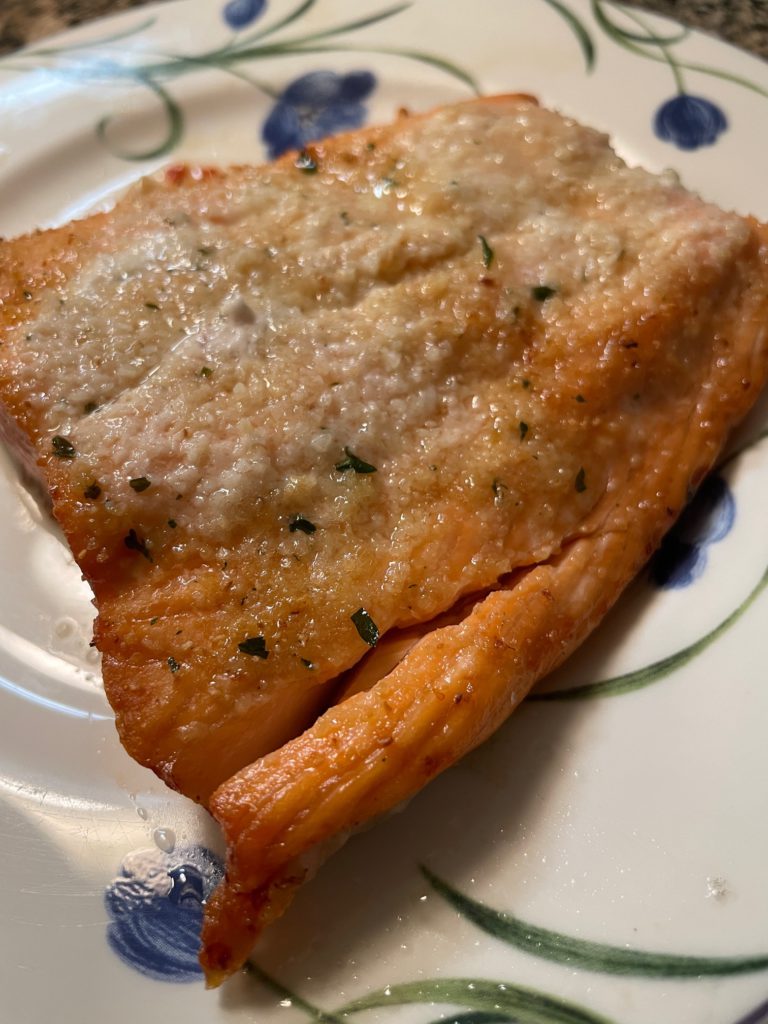 Check out my other salmon recipe using honey for a sweet flavor:
Check below for full list of my recipes.