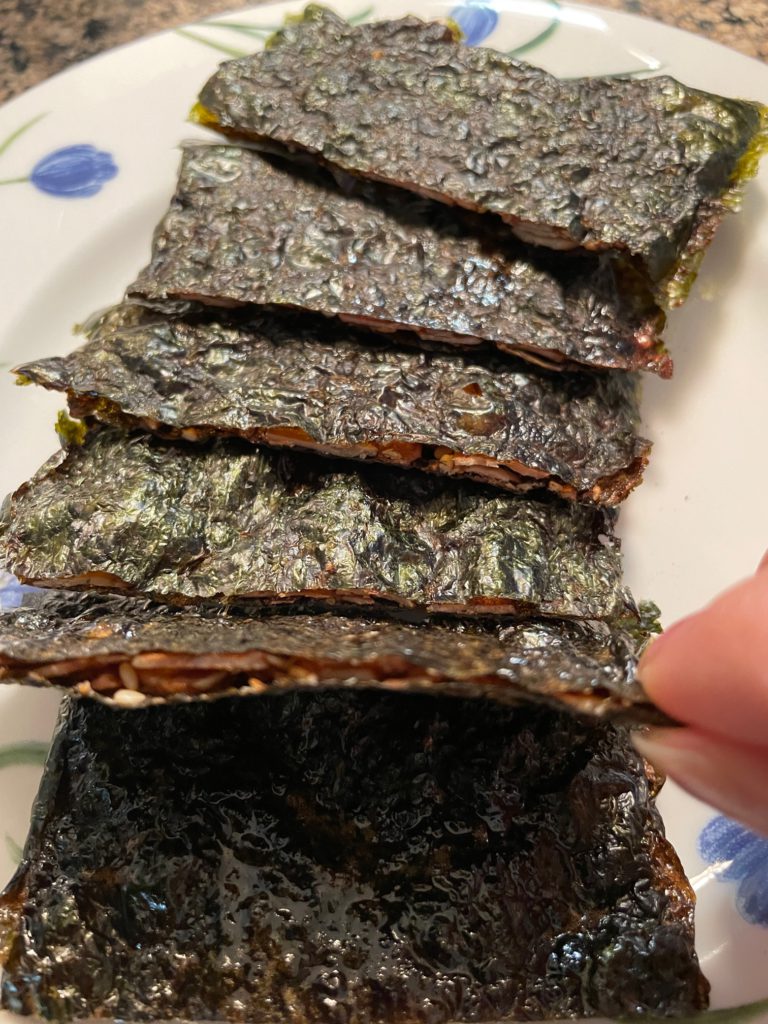 Who does not like sweet, crunchy, healthy snacks? This healthy almond seaweed chips is easy and quick to make – 25 minutes. Seaweed is a very popular item in Asian cultures. Most know them as a culinary tool to keep the sushi in place but you can make soup and other popular entrées. It is quickly gaining popularity as a healthy snack. Here is my contribution to this trend.
NOTE: I chose the Nori style seaweed sheet which is mostly used for making sushi. This is dry roasted seaweed with no seasoning so you can taste the flavor in the ingredients you put in. Some seaweeds popular with Korean style are seasoned with sesame oil or olive oil and salt or other spices and then roasted. It is up to your preference.
CAUTION: Ensure the seaweeds are firmly stuck together in step 5. Since seaweed sheets are light, the air circulation may toss the sheets around in the air fryer.
INGREDIENTS YOU WILL NEED
2 sheets of uncut sushi seaweed
1 1/2 tbsp rice vinegar
3 tbsp honey
Sliced almond
Sesame seeds
INSTRUCTION– PREPARETION
Cut 2 sheets of seaweed into 4 small pieces.
Mix vinegar and honey into a small bowl.
Brush mixture of honey and vinegar on one side of the sheet.
Sprinkle sliced almond and sesame seed on top of the brushed seaweed.
Brush on the other sheet with mixture of honey and vinegar.
Place the recently brushed sheet over the other sheet with mixtures facing each other and is firmly stuck together.
INSTRUCTION- AIR FRYER
Place seaweed into air fryer cook at 300F for 15-20 minutes.
Flip over at half way point.
The chips are ready when almond turn brown.
Ingredients: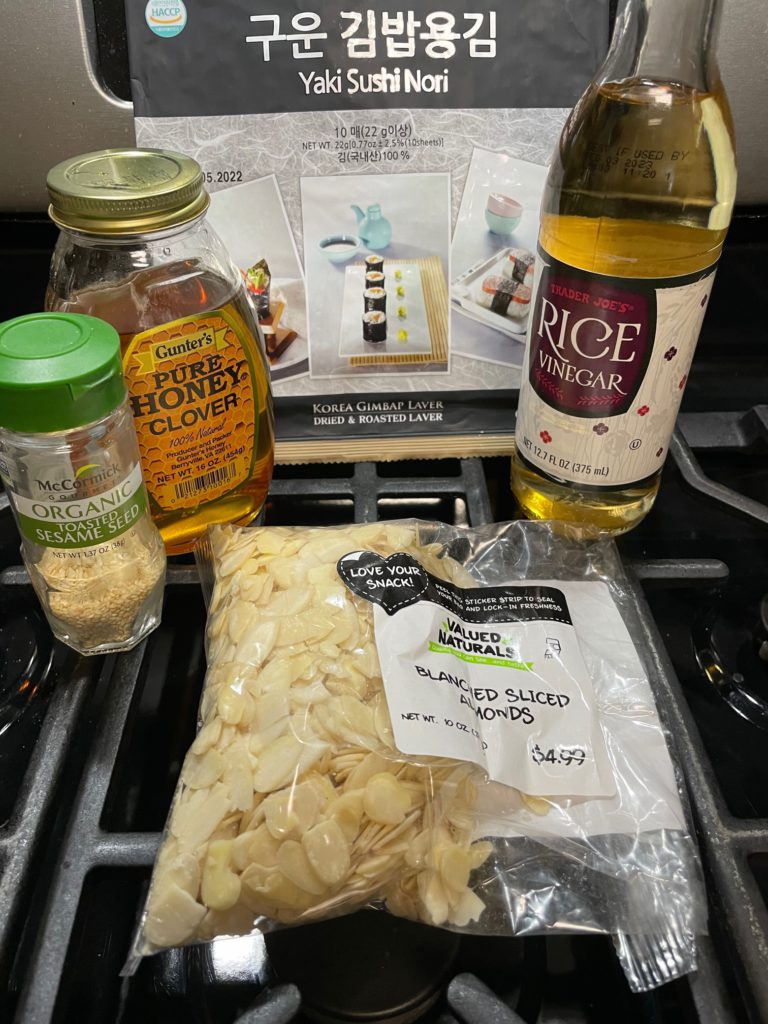 Directions: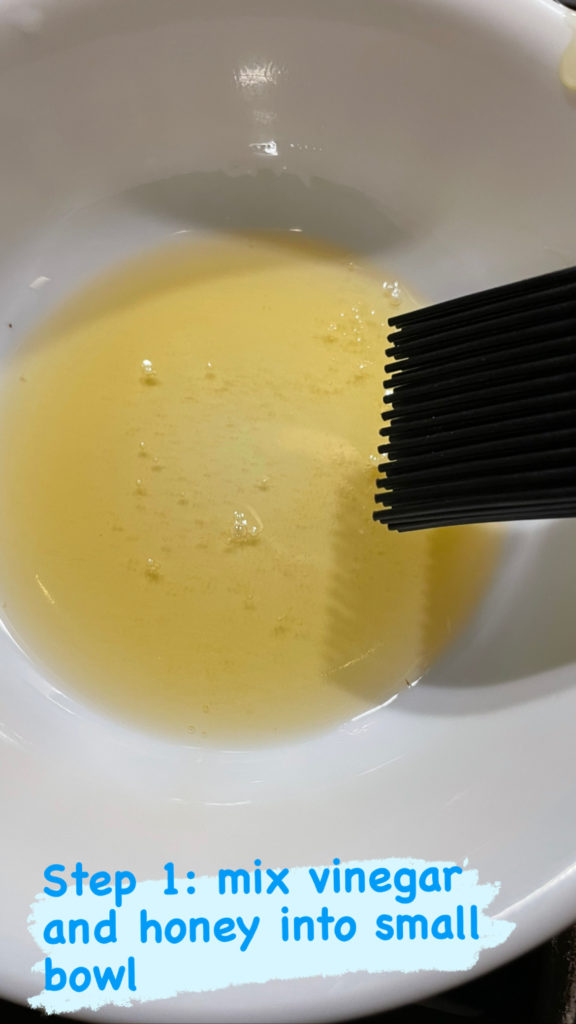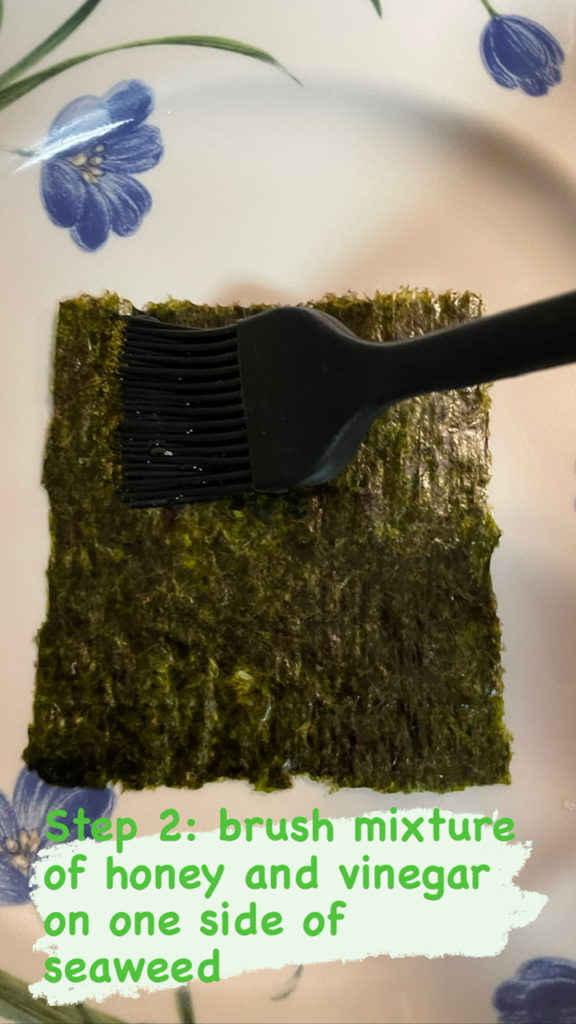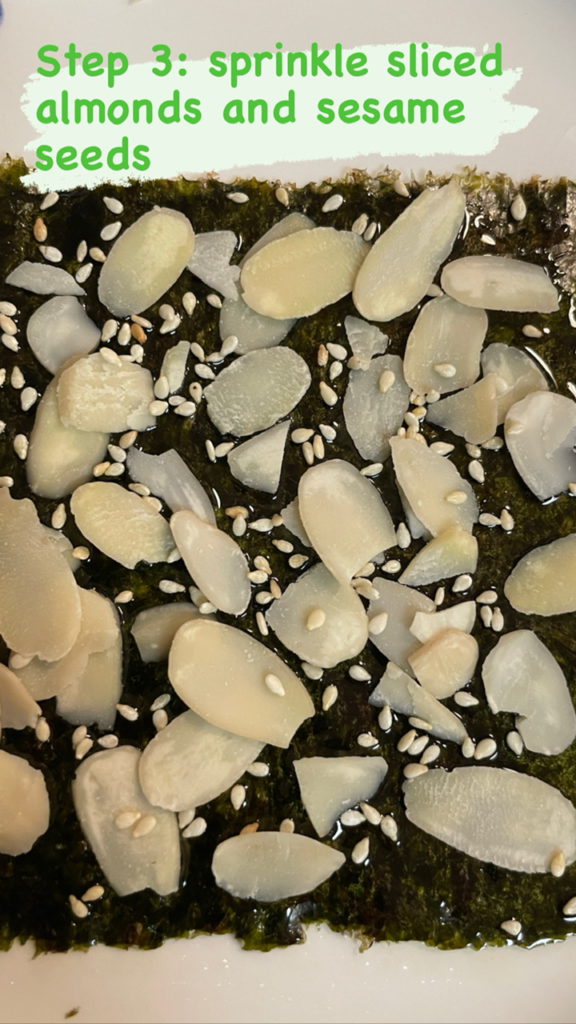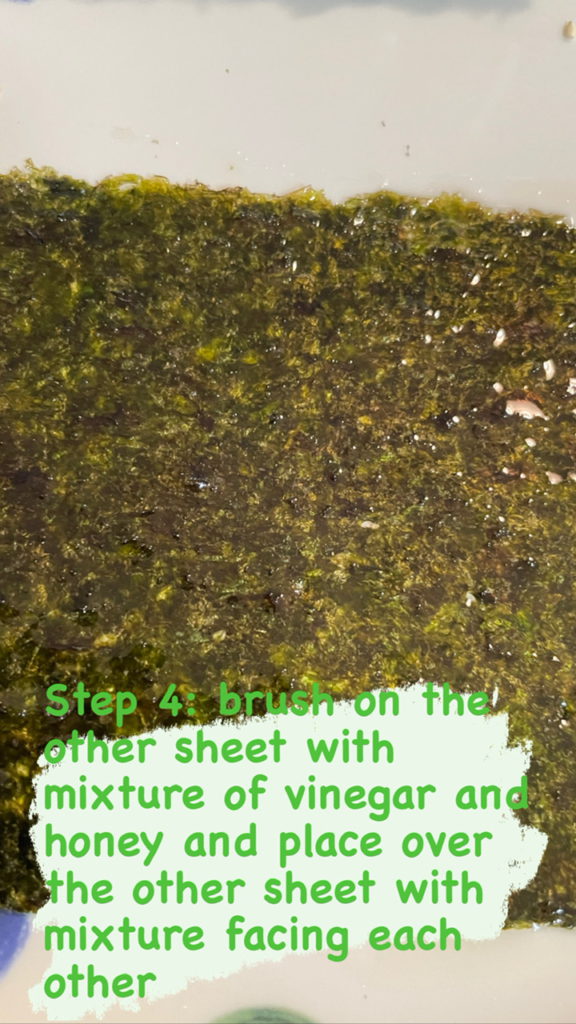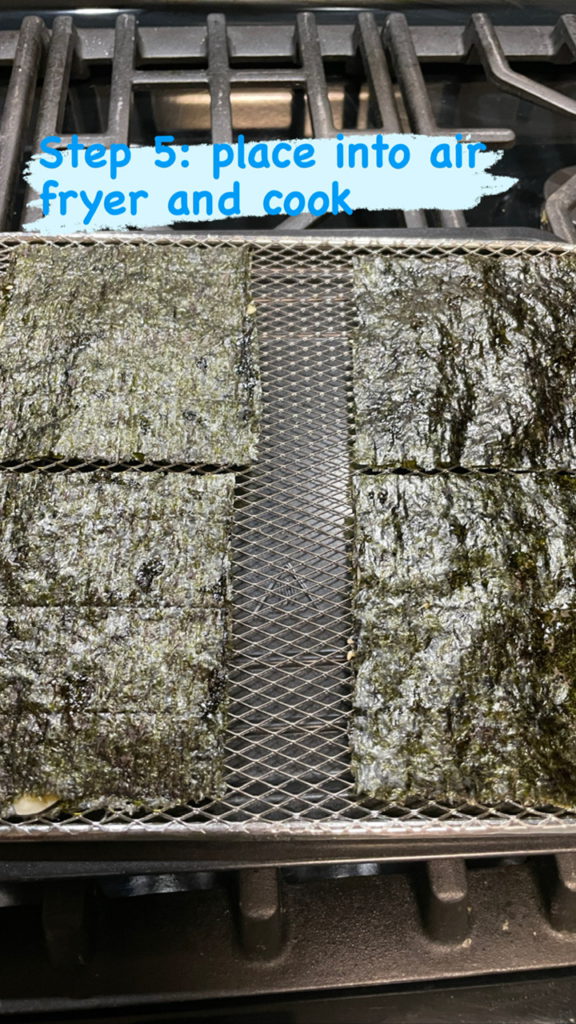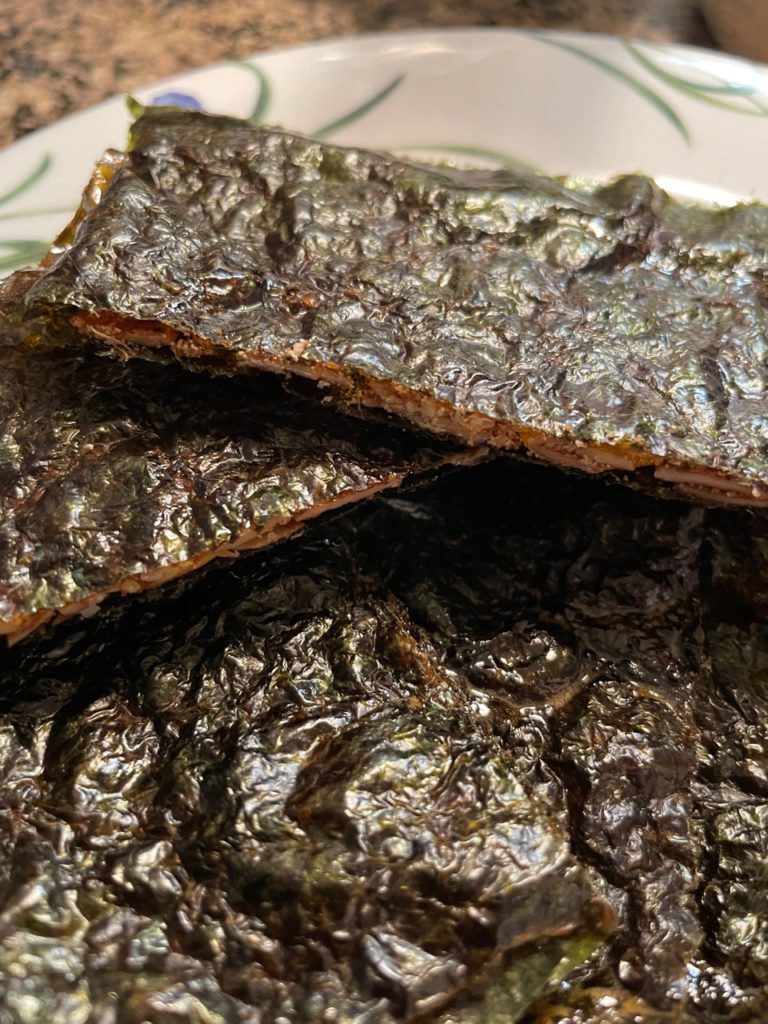 Similar seaweed on Amazon:
Daechun(Choi's1), Roasted Seaweed, Gim, Sushi Nori (50 Full Sheets), Resealable, Gold Grade, Product of Korea

Yoshi Premium Yaki Sushi Nori Roasted Seaweed Sheets – 50 Sheets | Gold Grade A, 100% Natural, Preservative Free, Resealable Bag

Check below for full list of my recipes.