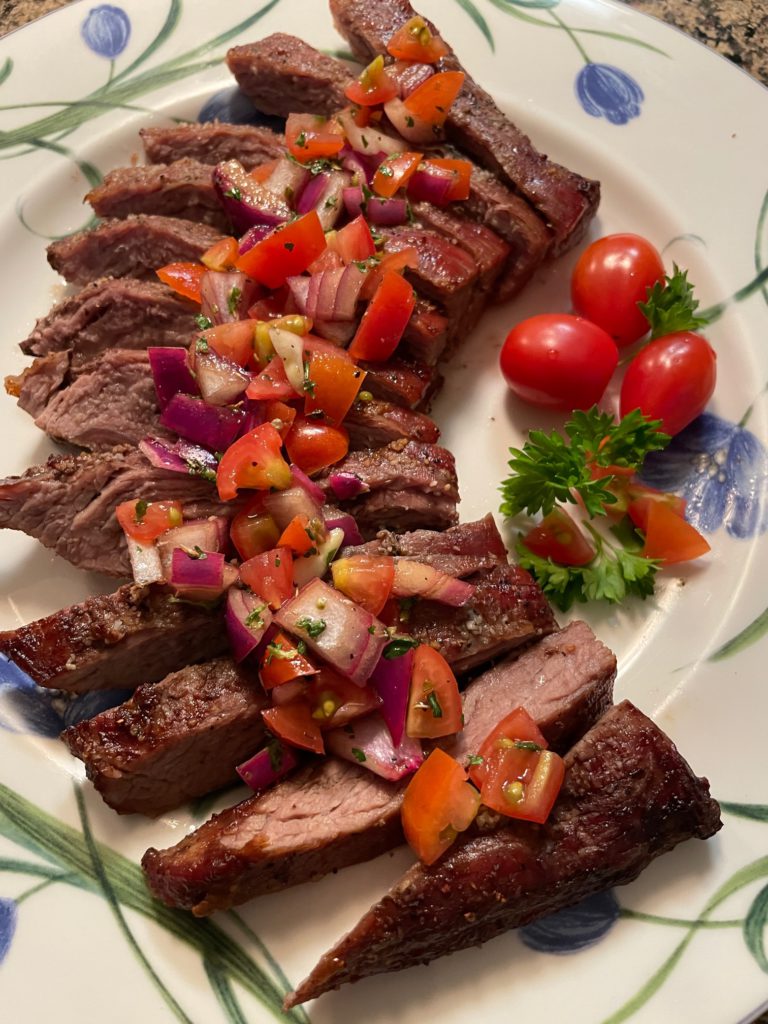 This is my second recipe using air fryer and flank steak. I tried jalapeño flavoring in my original concoction here. With spring coming around the corner, I tried to put on a refreshing note to this flank steak. I like flank steak because it's not too expensive and it comes out very juicy and tender so I tried another go with it. If someone else has other suggestions for cuts of meat, please leave a comment. The steak and olive oil is from Trader Joe's.
INGREDIENTS YOU WILL NEED
3/4 lb flank steak
Salt, pepper and garlic powder (amount desire to your taste)
1 tbsp olive oil
2 tbsp balsamic vinegar
Half of small onion, chopped
9 cherry tomatoes, chopped
1 tbsp parsley
1 tbsp oregano
Preparation
Seasoning: Season the flank steak with salt, pepper, and garlic powder and set aside for 15 minutes.
Cooking steak in air fryer: Place seasoned steak into air fryer and cook at 400F for 14 minutes (medium well). Flip over at half way.
Dressing : In a large bowl, combine chopped onion, olive oil, balsamic vinegar, salt and pepper. Let dressing sit a few minutes for the onion to soak and mellow with the vinegar. Combine with tomatoes, parsley, and oregano.
Serve: Slice steak thin on the diagonal; top with dressing and serve.
Enjoy with nice red wine.
Ingredients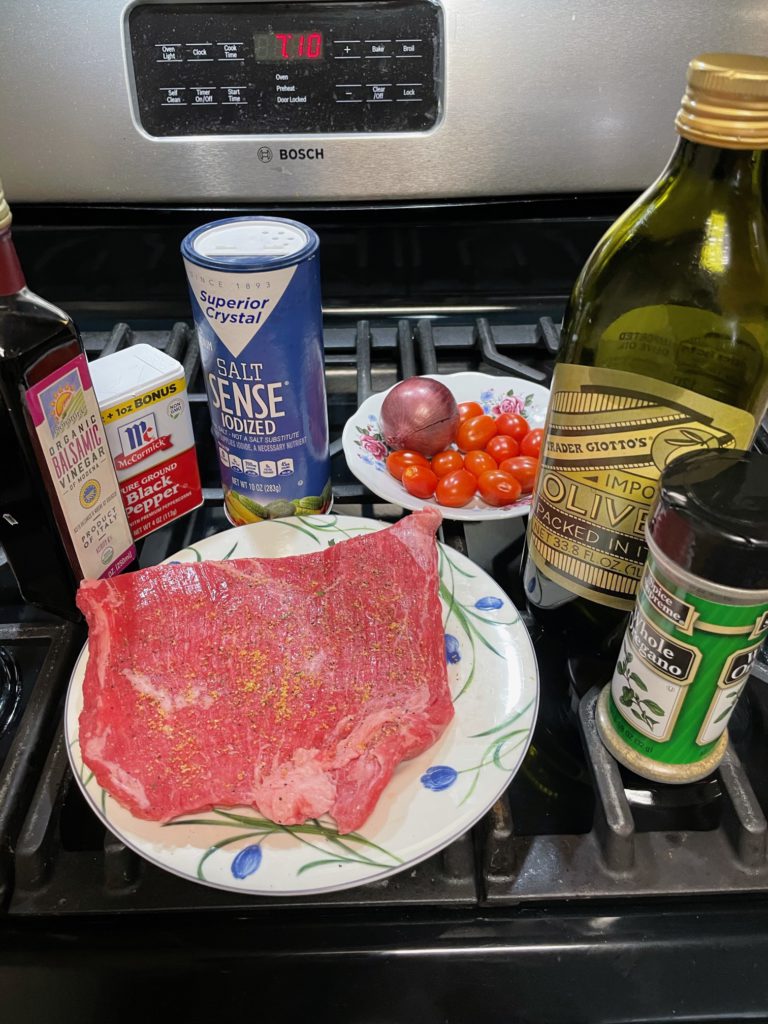 Enjoy!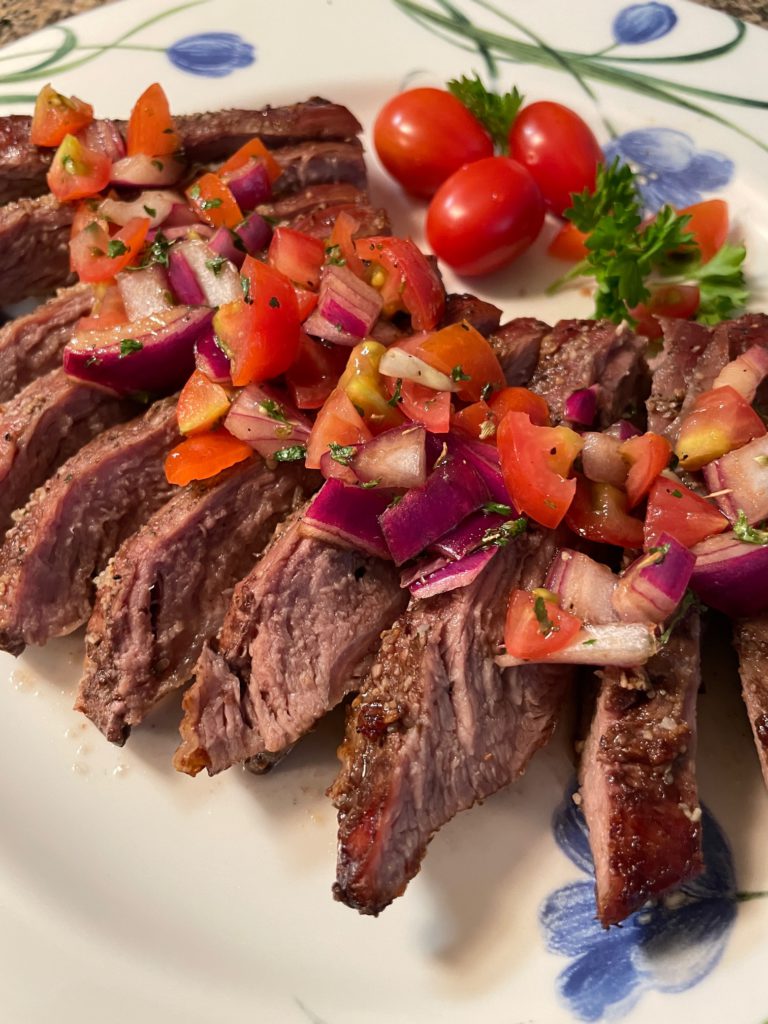 Ingredients on Amazon:
Bionaturae Vinegar Balsamic | Organic Balsamic Vinegar | Modena Balsamic Vinegar | Acidity 6% | USDA Certified Organic | Made In Italy | 100% Authentic Italian Balsamic Vinegar | 17 fl oz (500 ml)

Check below for full list of my recipes.