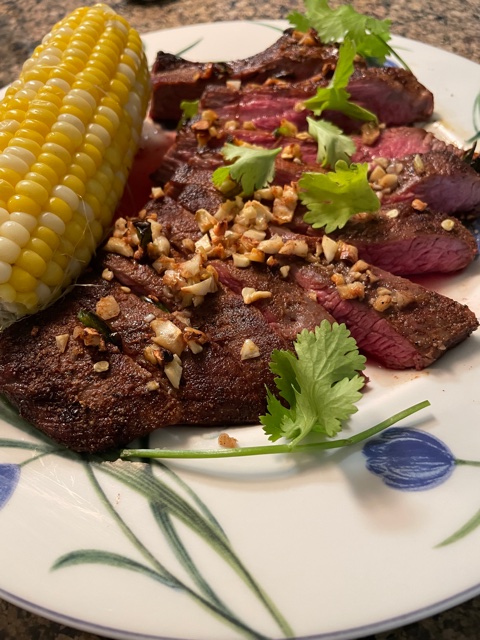 I heard cooking cuts of meat in air fryer come out juicy and the stories I heard are indeed true. I like my food with a tinge of spice so I marinaded the flank steak with jalapeño and garlic. I chose flank steak because the price is not that expensive compared to other cuts and it is a versatile cut. I will post more flank steak concoctions soon. Enjoy this recipe which is not too time consuming and easy to make.
INGREDIENTS YOU WILL NEED
3/4 pound flank steak
1 tsp lime juice
1 jalapeño, sliced
5 garlic, minced
2 tsp brown sugar
1/2 tsp paprika
1/2 tsp salt
1/2 tsp pepper
1/4 tsp olive oil
DIRECTIONS
Make seasoning – season the steak with salt and pepper. In a small bowl, combine olive oil, paprika, brown sugar, garlic and jalapeño.
Coating and Marinate- Marinade the steak with above seasoning. Leave in refrigerator for 30 minutes.
Preheat – Air fryer at 425F for 5 minutes.
Cook – Place steak into air fryer and cook at 425F for 10 minutes for medium rare. Add 2-4 minutes if you prefer to medium well. Take out the steak and sprinkle with lime juice overall. Let it sit in the air fryer for additional 10 minutes for flavor to soak in the residual heat.
Serve – Enjoy this slightly spicy and very juicy steak with a glass wine. Steamed corn is a good side dish with the steak.
Ingredients: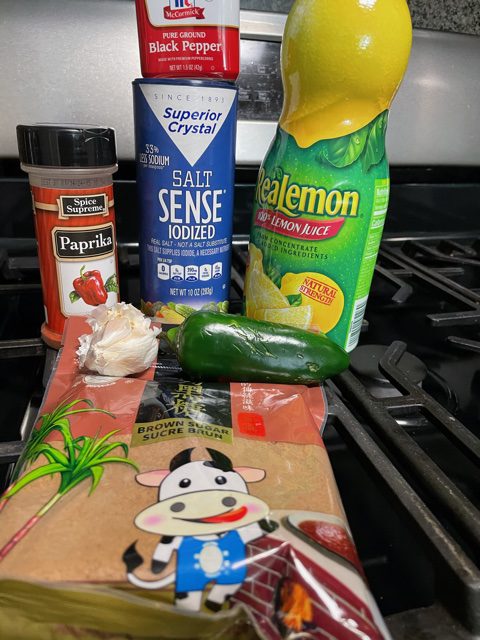 Marinade: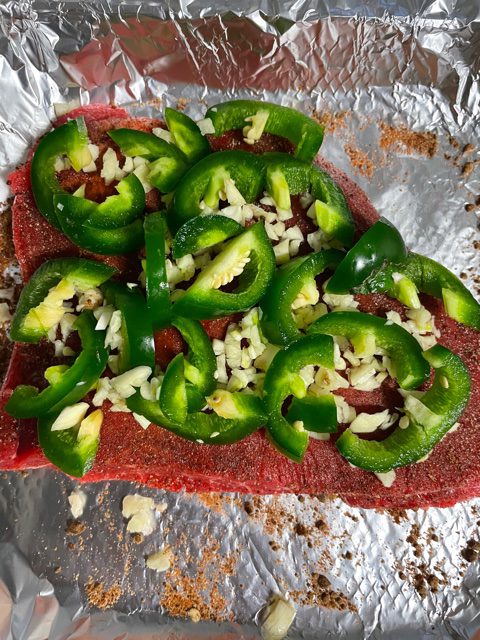 Fresh out of the air fryer: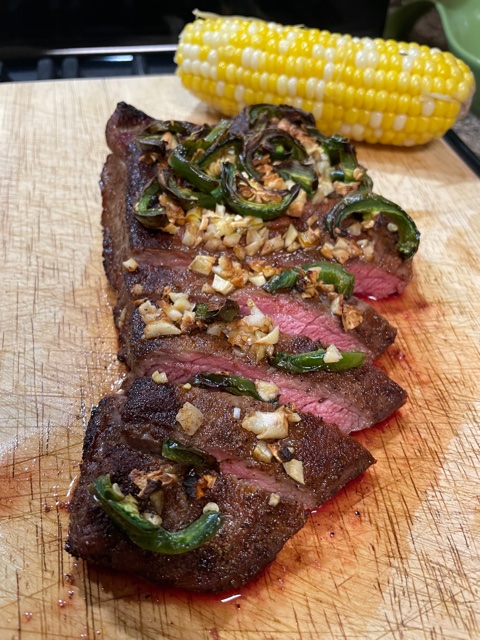 Serve and enjoy with wine: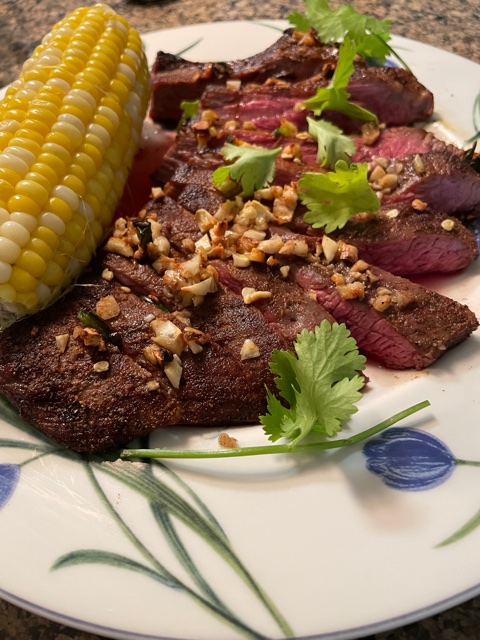 Check out my other recipe with flank steak with balsamic which provides a refreshing taste using balsamic, onions and tomatoes.
Check below for full list of my recipes.