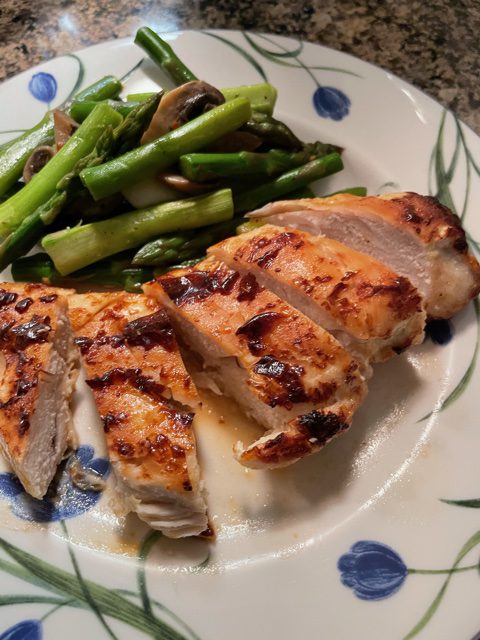 In our previous posts, I tackled spicy chicken wings and crispy chicken drums. Now, let's try the best part of the chicken, the breast. I am adding a Japanese twist to this recipe by using miso. Miso is a traditional Japanese seasoning produced by fermenting soybeans. Another air fryer recipe that is easy to make and hope you enjoy.
INGREDIENTS YOU WILL NEED
2 pieces of chicken breast (4 oz each)
1 1/2 tsp miso paste
some salt
1 egg
Preparation
Make seasoning (salt) – Pat dry chicken breast with paper towel. Pour some salt on chicken breast and gently rub evenly all over and sit for 5 minutes
Make seasoning (miso) – Scoop one teaspoon miso paste and put on chicken breast and rub overall
Make seasoning (egg) – Mix thoroughly one egg and slowly pour on top of chicken. You can use a brush to do this. I used a spoon and pour the egg on the top of chicken and use bottom of spoon to rub the chicken to make sure it is evenly on the chicken. You will put more eggs on the other side after cooking on next step.
Cook the chicken breast – place chicken breast into air fryer and cook at 350F for 10 minutes. Take out chicken breast and flip over the chicken breast. Before placing the chicken breast back in air fryer, coat rest of egg . Place chicken breast back to air fryer and cook at 320F for 15 minus. Please adjust time for cooking according to your size of chicken.
Serve – Enjoy this miso flavored juicy chicken breast with fresh stir fry garlic asparagus with mushnoon.
Ingredients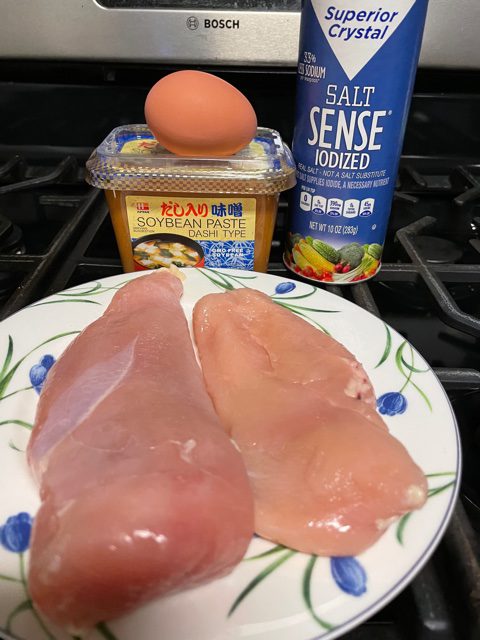 Miso paste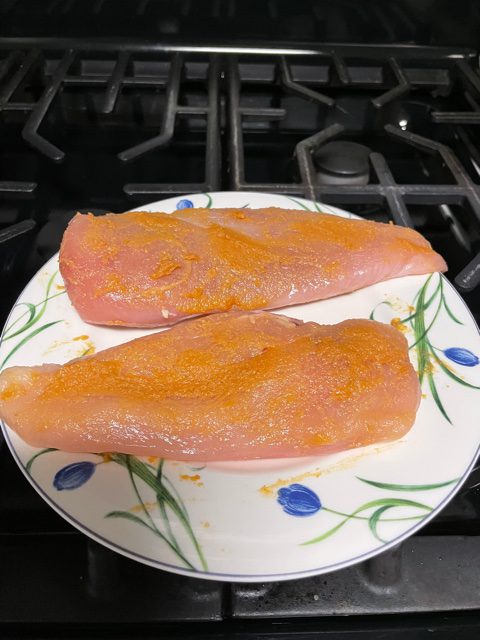 Right out of the air fryer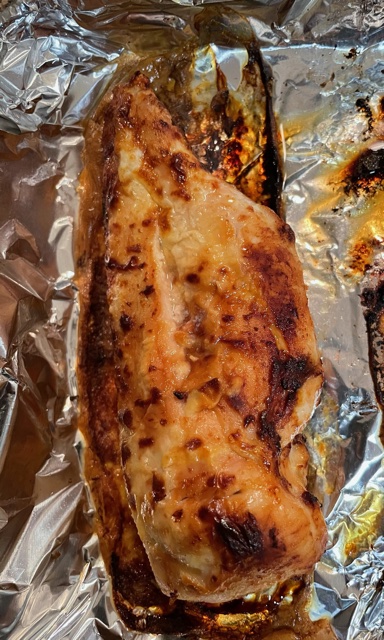 Serves two. Enjoy!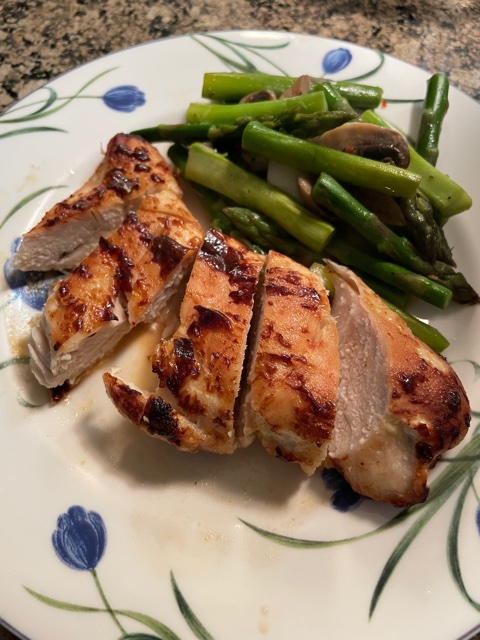 Similar miso product on Amazon.
Hikari Organic Dashi Miso Paste, Bonito and Kelp Stock, 14.1 oz

Check below for full list of my recipes.