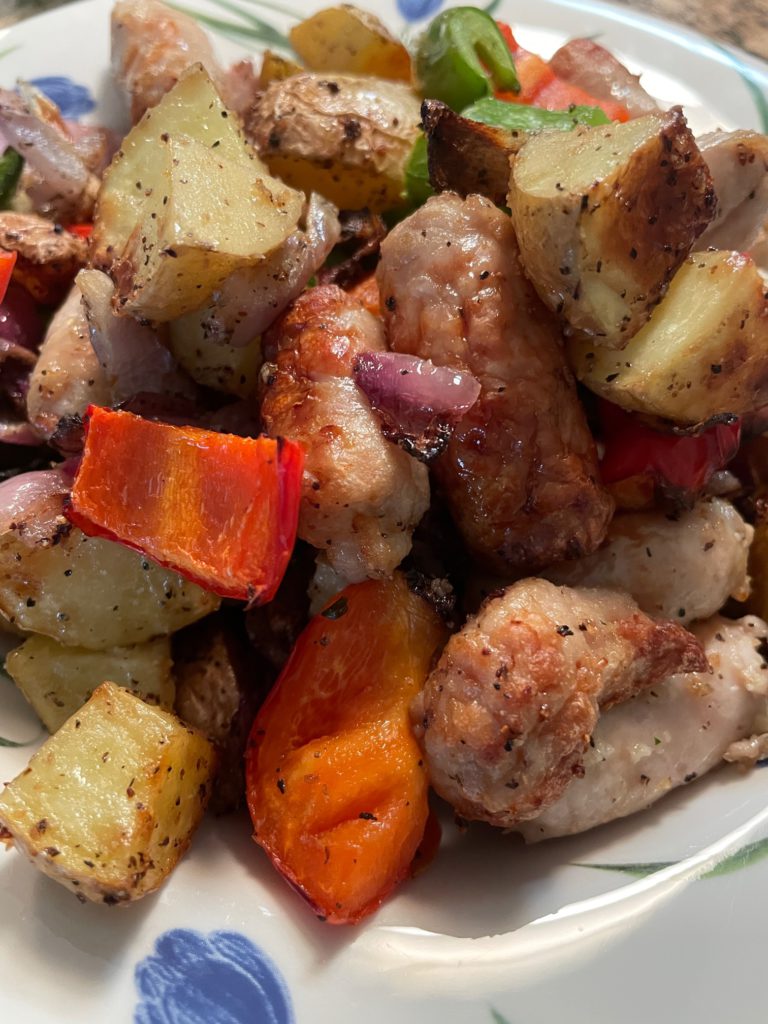 Just discovered a great brunch recipe that you can try over the weekend. Diced potato can go great with any brunch combination and I chose chicken sausage. The sweet taste works well with potato, onion and peppers. The base for any good brunch. The dish is easy to make and takes only 25-30 minutes. Start your weekend right with this brunch.
INGREDIENTS YOU WILL NEED
6 baby potatoes
1 small onion
2 Tbsp oil
1 tsp salt
1 tsp garlic and parsley powder
1 tsp black pepper
1 package chicken sausage
1/2 green pepper
1/2 red pepper
INSTRUCTION
Slice potatoes to dice and slice the onions to strips.
Place potatoes and onion into a medium bowl and put in salt, black pepper, garlic and parsley powder, and oil and mix well.
Place potatoes and onion into air fryer and cook at 400F for 12 minutes. Shake the potatoes about halfway.
While the potatoes are cooking, cut the chicken sausage into 1 1/2″ slices. And cut green and red pepper into small dice.
When potatoes have cooked for 12 minutes, toss in the chicken sausage for an additional 10 minutes.
Serve with spicy sauce, ketchup, honey mustard, BBQ sauce for dipping or your favorite brunch condiment. Mimosa as side dish is perfect.
Ingredients: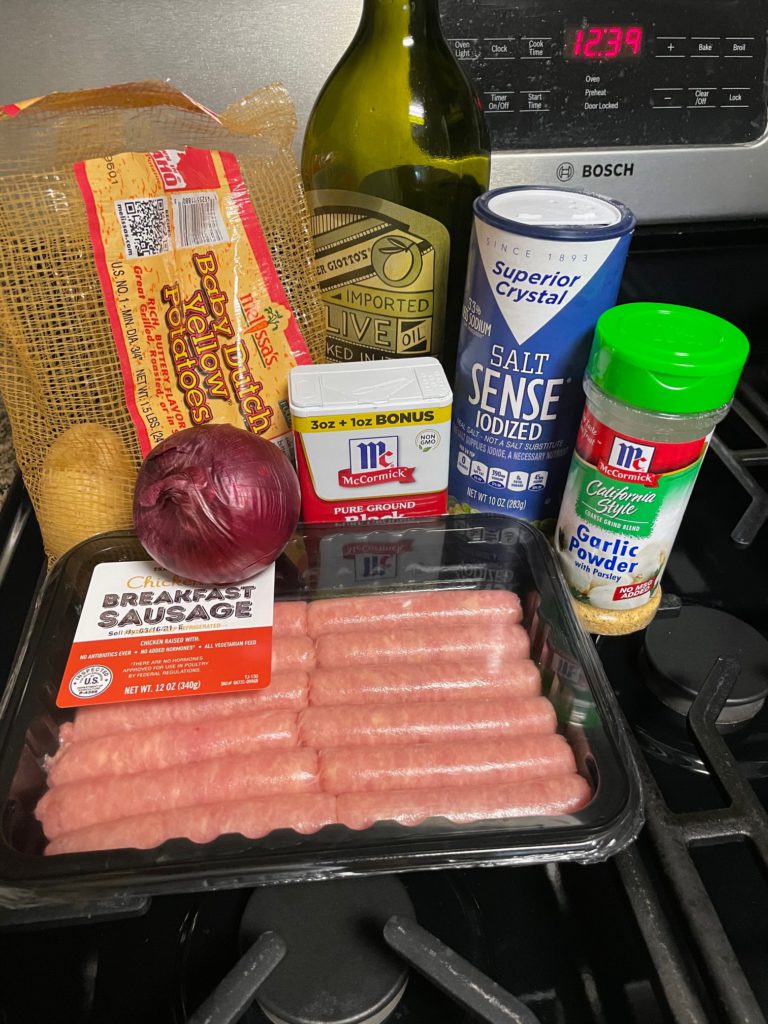 Out of the air fryer: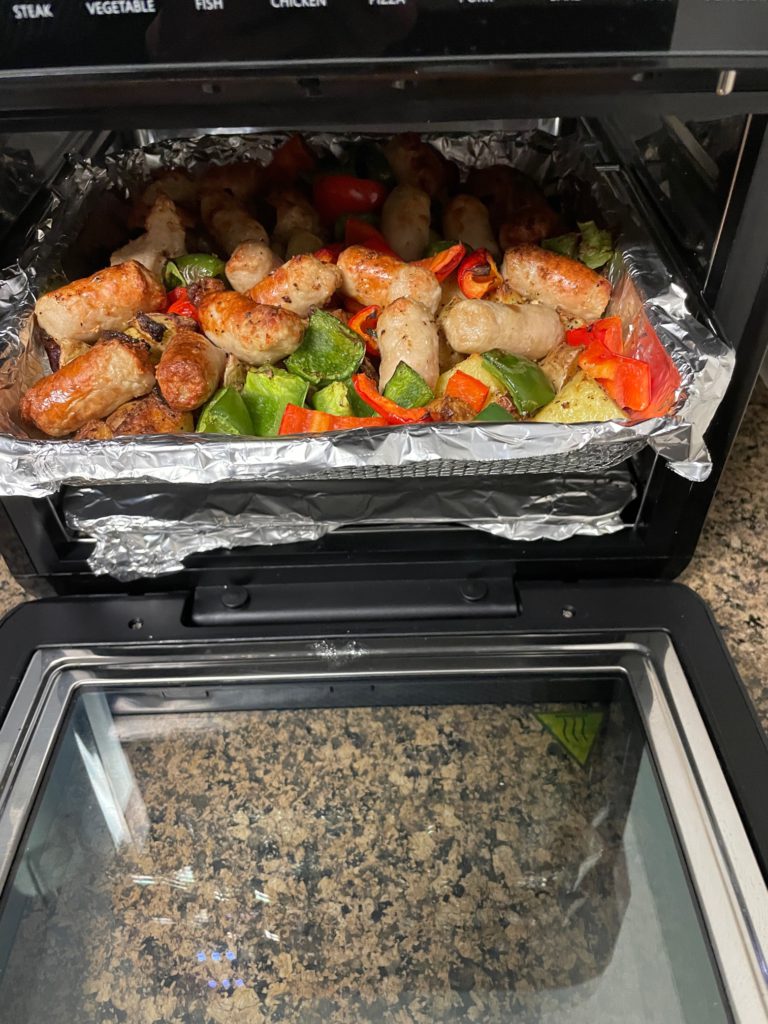 McCormick California Style Garlic Powder With Parsley Coarse Grind Blend, 24 Ounce

Check below for full list of my recipes.