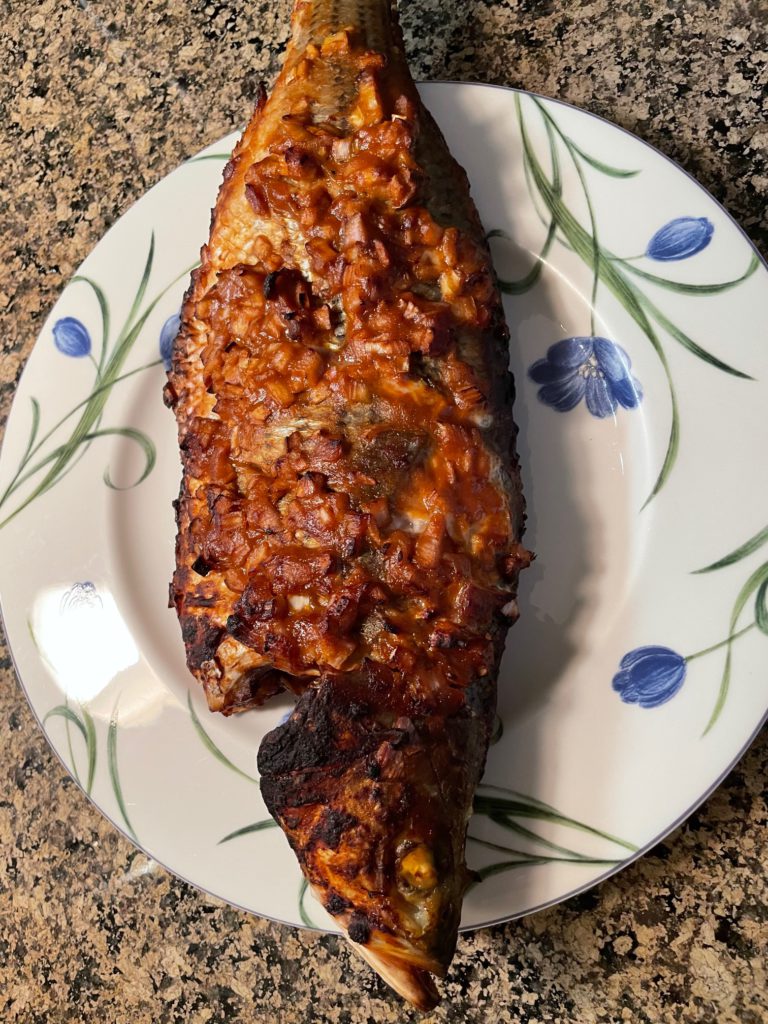 Here is a whole fish recipe that everyone can try with their air fryer. The marinade I made is full of flavor and thought it would go well with any meat but fish seemed appropriate. I used miso and Makgeolli to make the marinade. I added shallot and ginger to add extra flavor.
Makgeolli is Korean rice wine that you typically drink. It's a milky drink that is sweet but also has sour and bitter taste to it. You can use it for cooking to add depth and sweetness to a dish.
Miso has an earthy and salty flavor that can be used with Makgeolli. I added shallot as it is not as assertive as onion with a hint of sweetness. Ginger also adds sweet, peppery aspect to the dish.
I used striped bass for my fish of choice.
INGREDIENTS YOU WILL NEED
1.5 lb fish
1 shallot, chopped
1/3 ginger, chopped
3 tablespoon miso paste
3 tablespoon soy sauce
3 tablespoon makgeolli
INSTRUCTION
Mix chopped shallot, chopped ginger, soy sauce, miso, and makegelli well.
Slice slits on both sides of the fish
Use hand to coat the fish with the sauce on the both side
Place the fish into air fryer cook at 380F for 25mins. Flip over half way through
Ingredients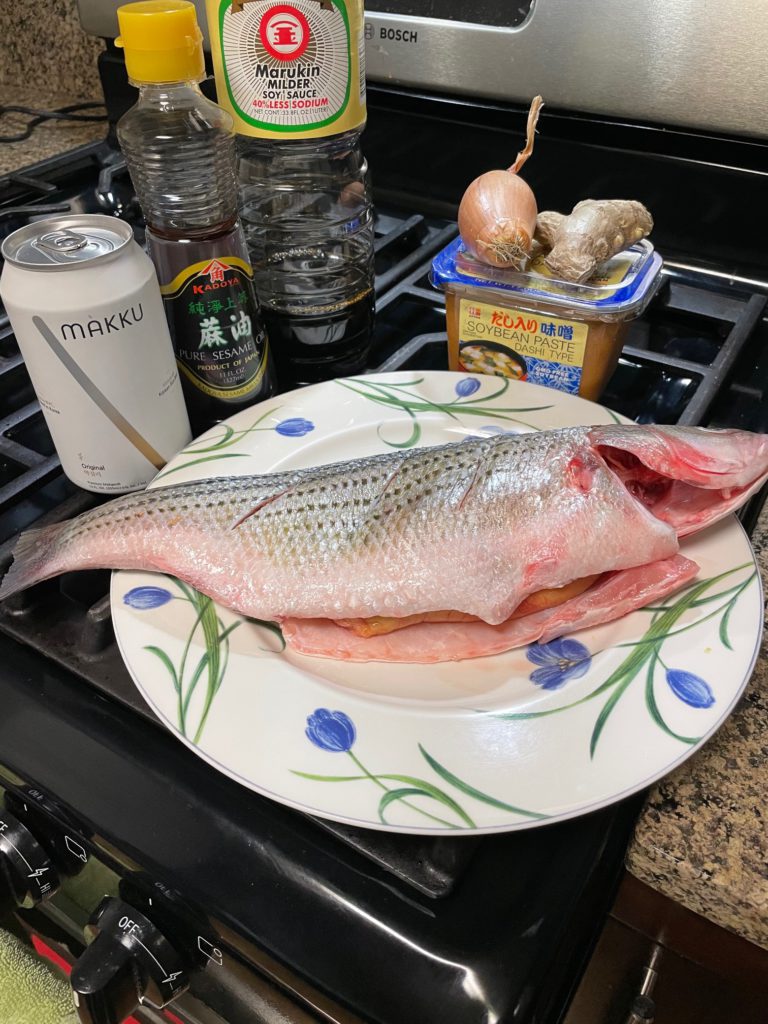 Ready for the air fryer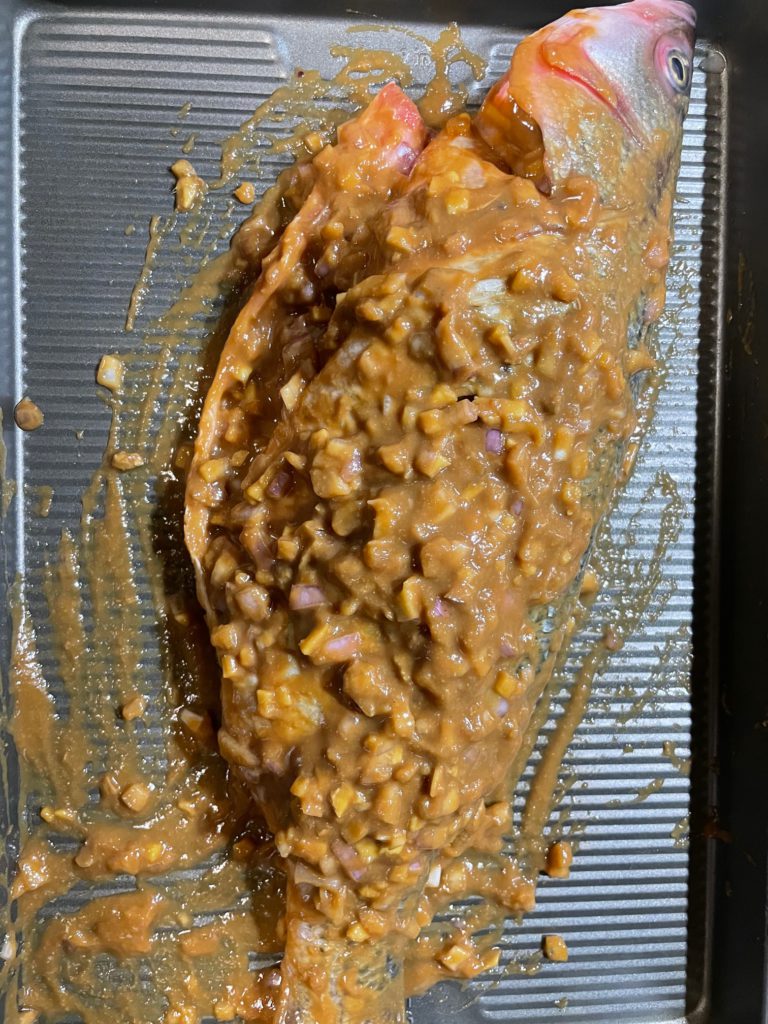 25 minutes later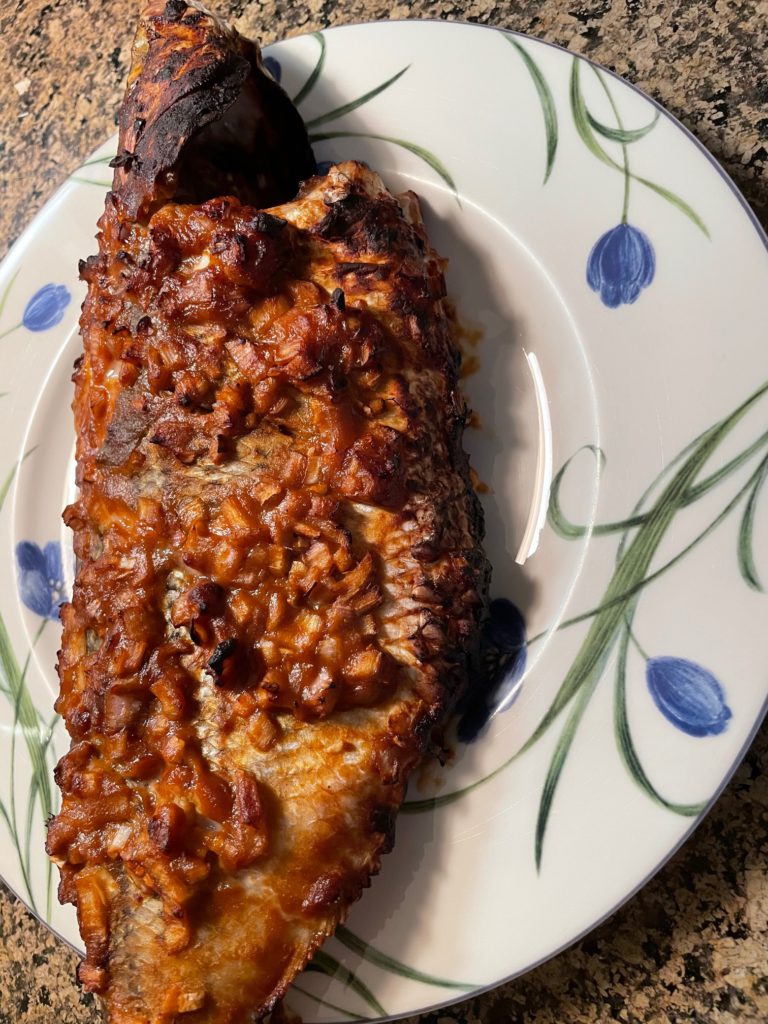 Check below for full list of my recipes.