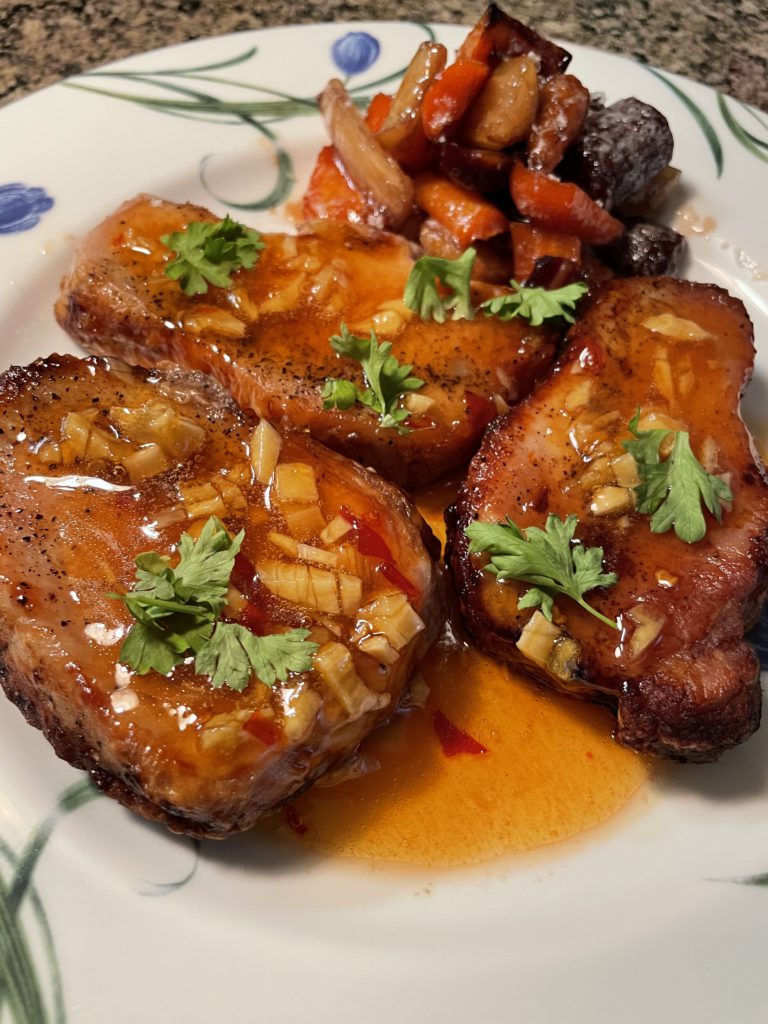 These honey garlic pork chops are a perfect meal because of its simplicity and its taste. The sweet and savory honey goes great with the juicy pork chops. The sweet chili also gives a kick to the flavor as you take a bite. The sweet glazed carrot is a perfect side dish for this meal.
INGREDIENTS YOU WILL NEED – PORK CHOPS
3 pork chops
Some salt and pepper
1/4 cup honey
4 garlic cloves, minced
2 tablespoon sweet chili sauce
1 tablespoon extra virgin olive oil
Grated cheese of your choice
INSTRUCTION- PORK CHOPS
Preheat your air fryer at 400F for 5 minutes while seasoning both side of the pork chops with salt and pepper
Place the pork chop into air fryer and cook at 400F for 15 minutes, flipping halfway through
INSTRUCTION- PORK CHOP SAUCE
Place olive oil in a small pan over medium heat and add garlic to sauté for about 30 seconds
Add lemon juice, sweet chili sauce, and honey to the pan and mix thoroughly
Lower the heat to a simmer and stir until sauce starts thickening. Turn off heat. The sauce will get thicker as it sits
Place pork chops in a serving dish and glaze sauce over top
INGREDIENTS YOU WILL NEED – SWEET CARROTS
1 lb carrot washed, peeled, and chopped into 1 inch pieces
2 tablespoon butter softened
2 tablespoon brown sugar
1/4 tsp salt
cheese of your liking
INSTRUCTION- SWEET CARROT
Mix softened butter, brown sugar, salt and carrots thoroughly until the carrots are fully coated
Place carrots in air fryer cook at 380F for 25 minutes, stirring halfway
Grate your favorite cheese on top
Ingredients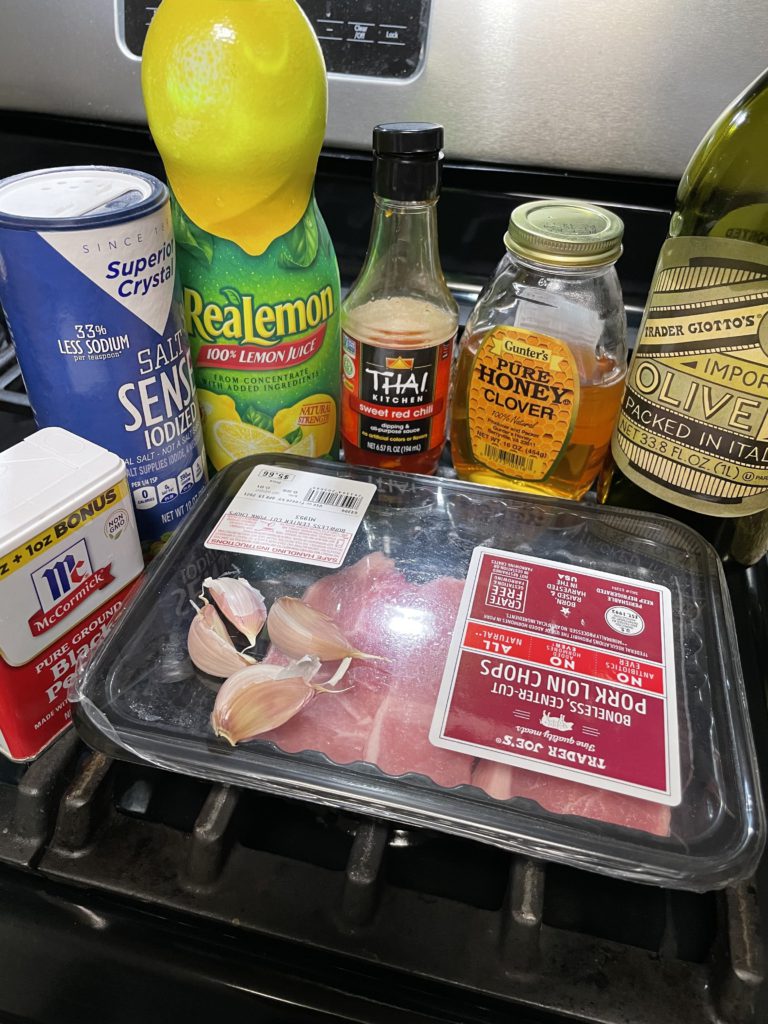 Carrot preparation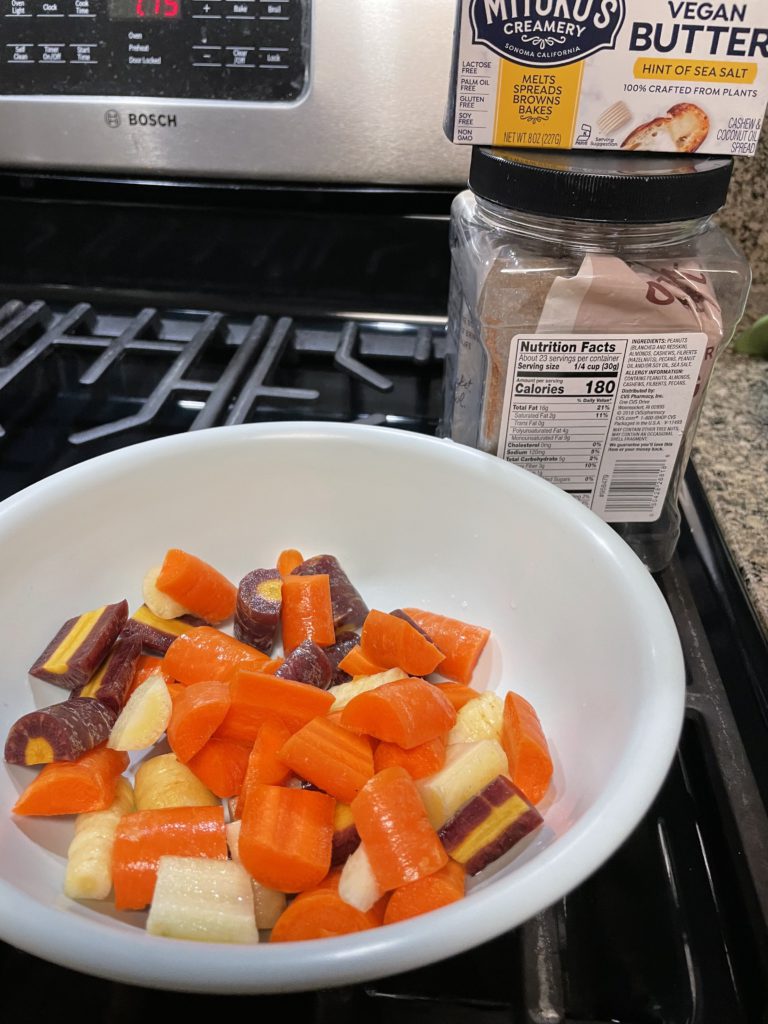 Out of the air fryer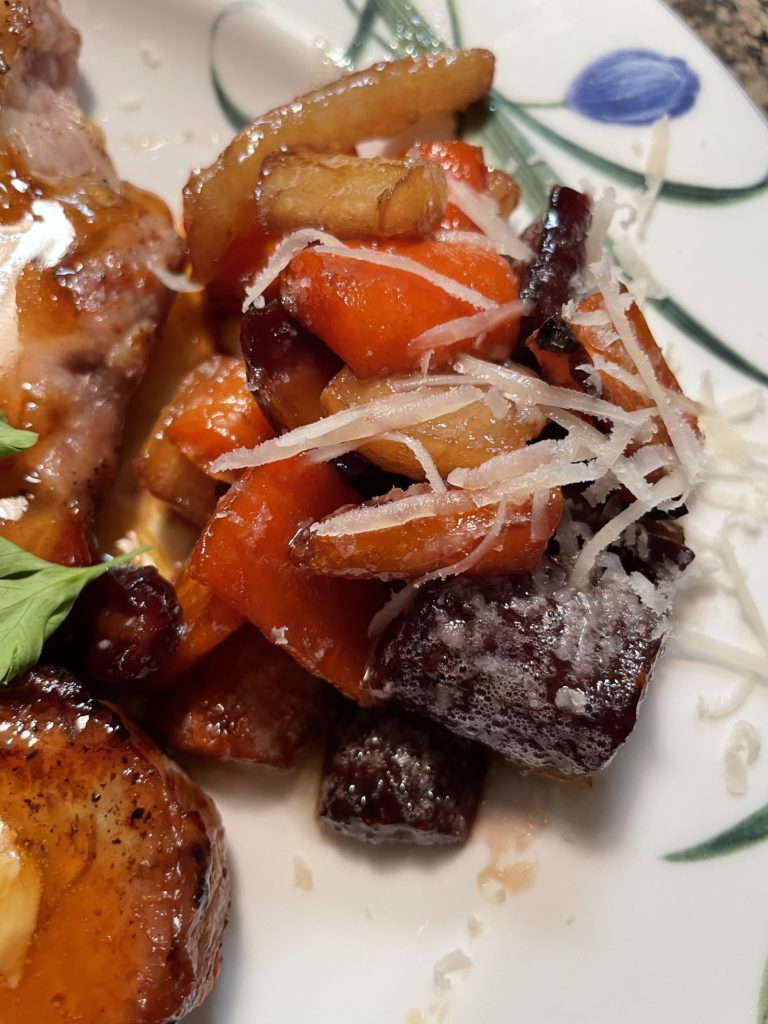 Products on Amazon
Thai Kitchen Gluten Free Sweet Red Chili Dipping Sauce, 6.57 fl oz

Gunter's Pure Honey Wildflower – 1 lb Jar

Check below for full list of my recipes.