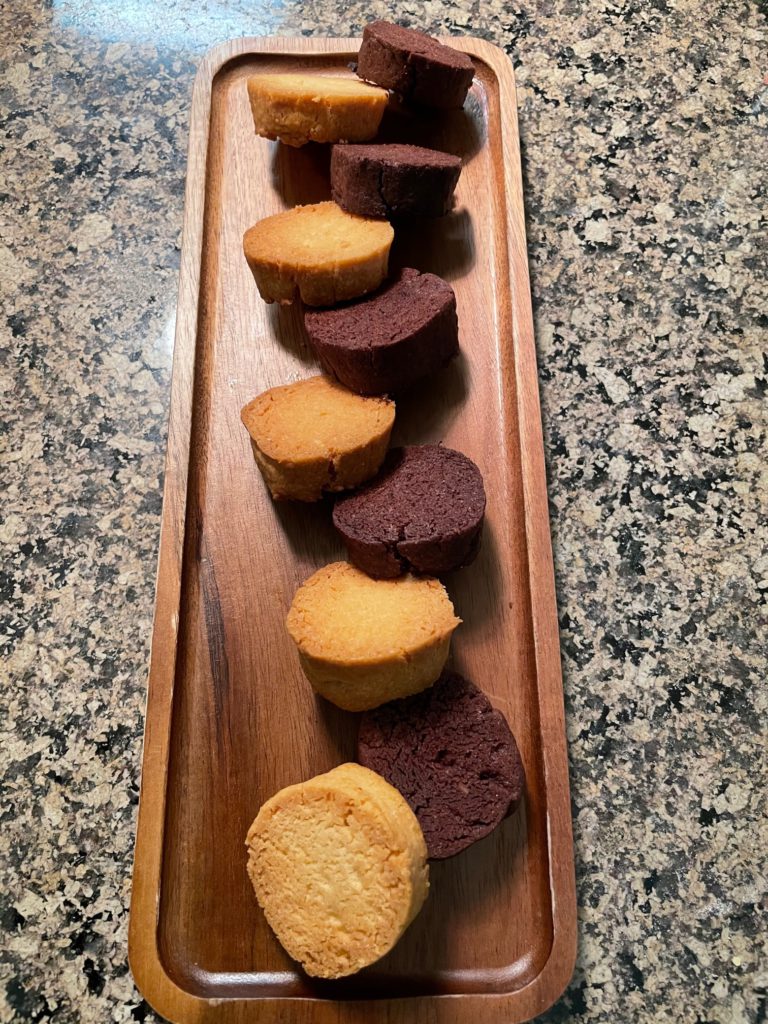 Here is a great cookie recipe for your air fryer. Baking is often time consuming and difficult because of the nuance of texture, temperature, timing and measurement. I have made this cookie recipe that is not too difficult and a great easy step getting in to baking. Hope this is a great inspiration in becoming a great pastry chef.
INGREDIENTS YOU WILL NEED
100 gram unsalted butter softened
150 gram all purpose flour
60 gram sugar
10 gram cocoa powder
1 egg yoke
INSTRUCTION
Put softened butter in a bowl, and add sugar and mix thoroughly
Add egg yoke while mixing
Add flour into the bowl 50 gram at a time while mixing
Knead dough into two doughs – one for butter cookie and another one for chocolate cookie.
Take one dough and add coco powder and knead well
Knead both doughs into a long string and use Saran wrap and put them in refrigerator for 1 hour
Cut the doughs into small round shape
Place them into air fryer cook at 330F for 20 minutes
Take them out and let them cool down
Ingredients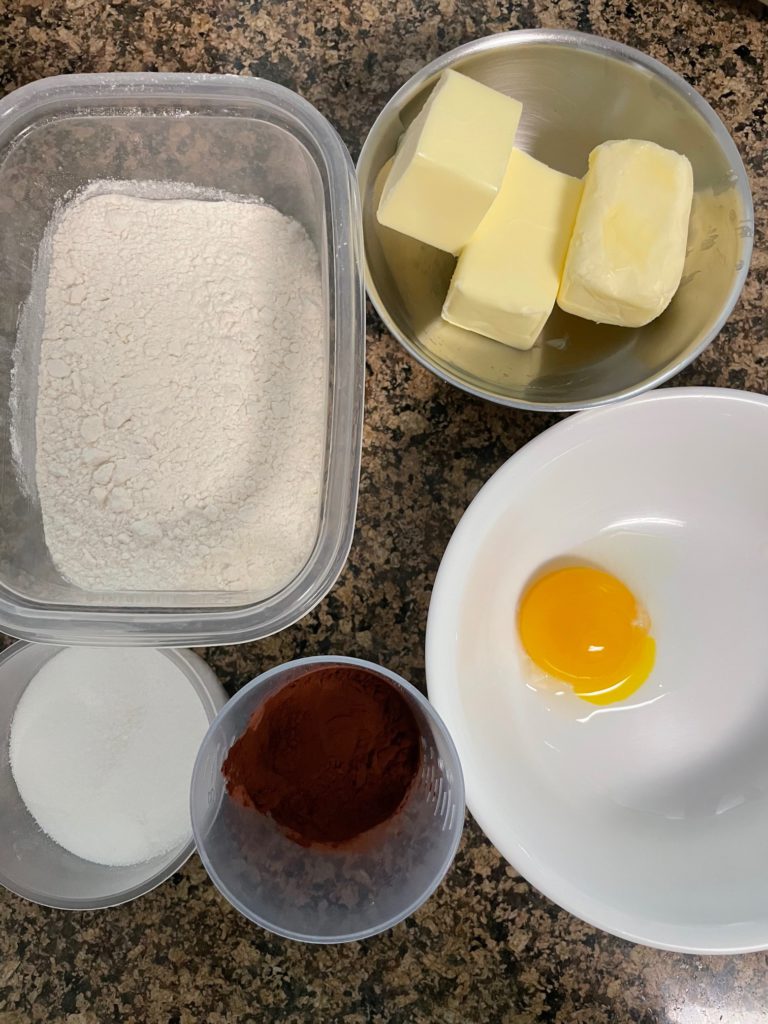 Making the dough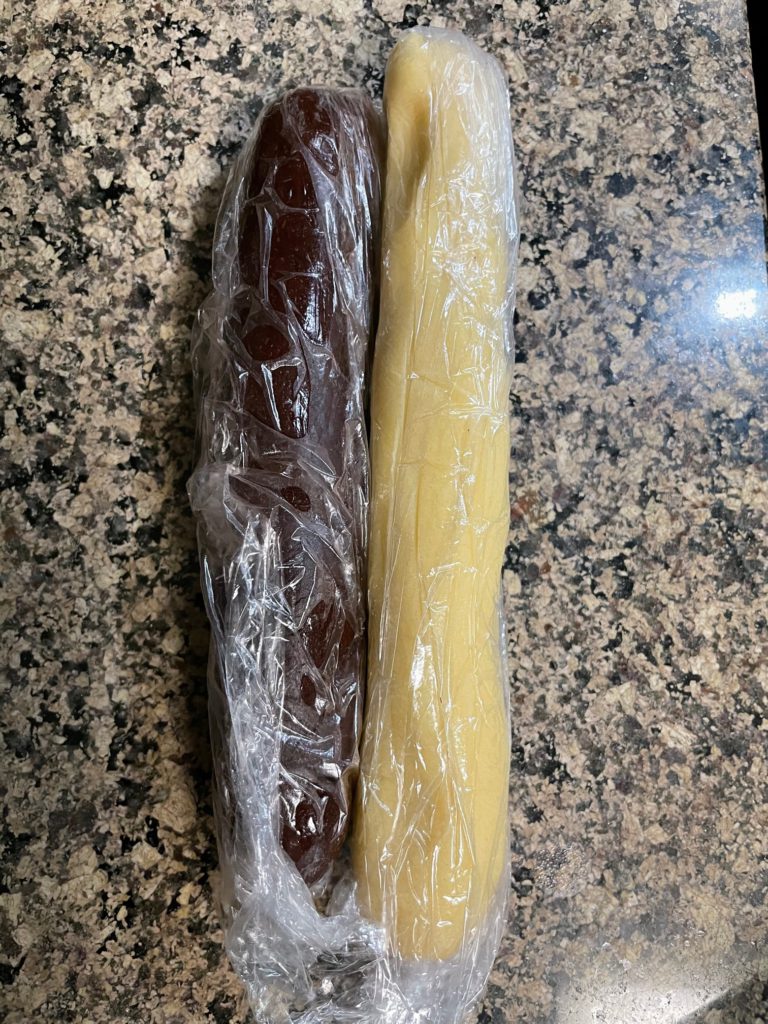 20 minute later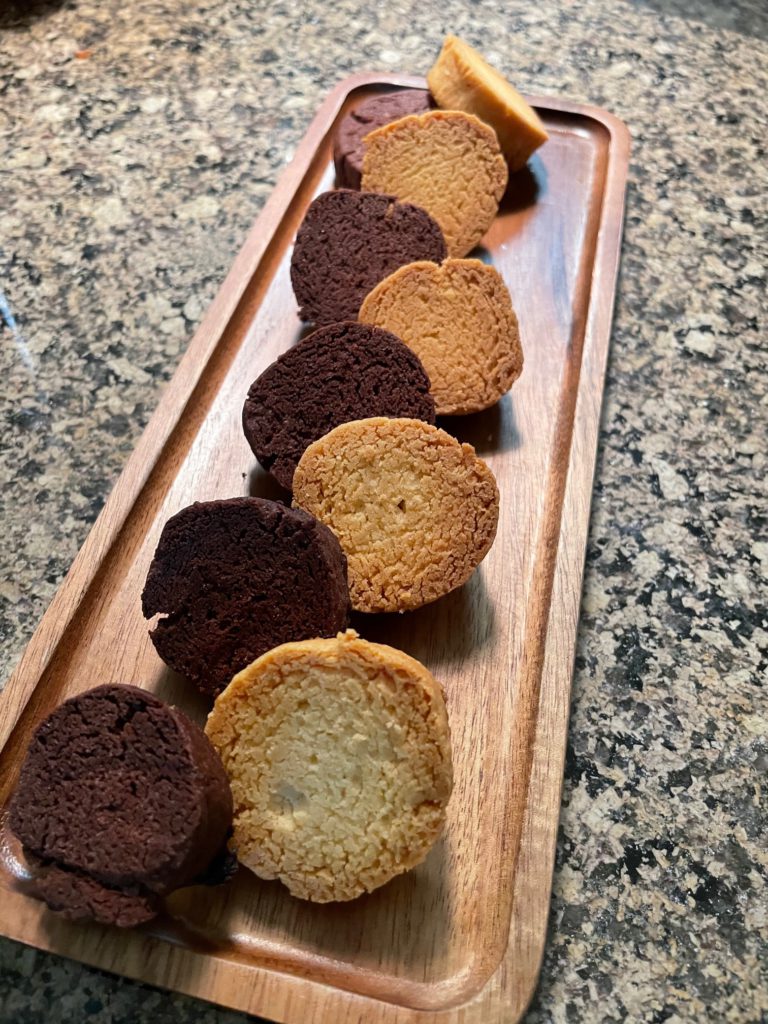 Check below for full list of my recipes.