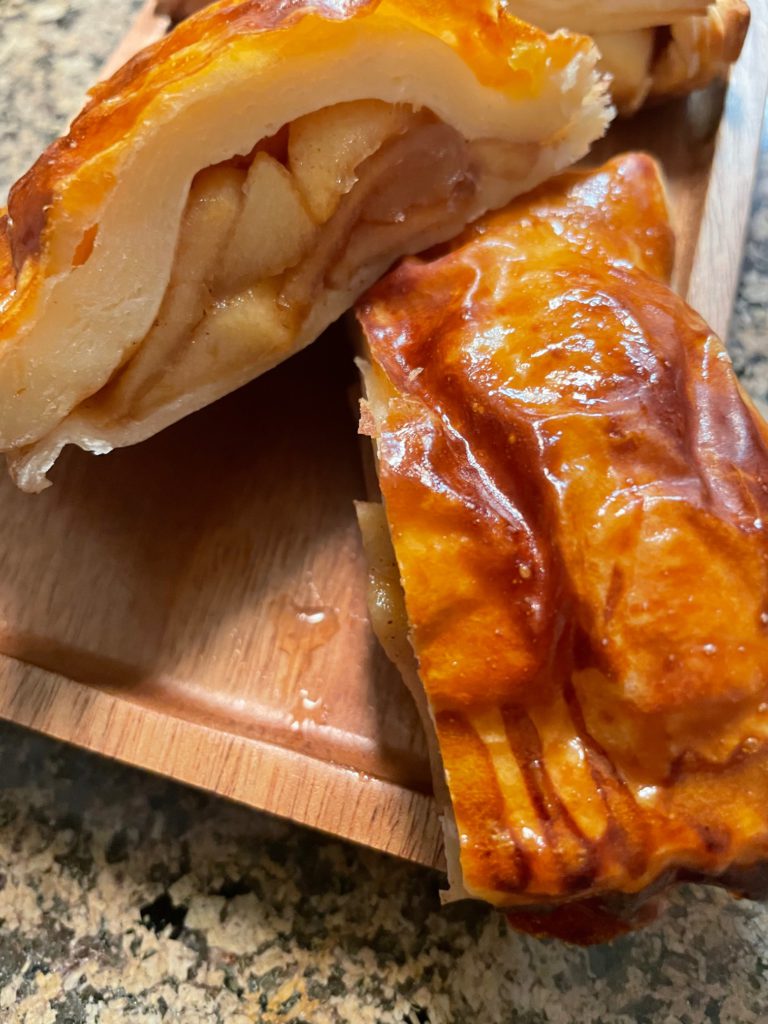 Nothing is American as apple pie. But you do not need to labor like your grandmother to make this wholesome goodness. Here is a simple recipe you can try using an air fryer. Baking is always difficult and time consuming but the air fryer will take care of the time consuming part. Hope this recipe can inspire all the pastry chef in all of us.
INSTRUCTION
2 apples
5 tablespoon sugar
10 gram butter
1/2 teaspoon cinnamon powder
1 pastry puff – defrosted
1 egg yolk
INSTRUCTION
Peel apple skin and slice into 12 pieces per apple
Cook apple with butter and sugar in a pot. Cook until apples turn light brown in color. Turn off heat and add cinnamon power.
Let cooked apple cool down
Slice crust into 3 pieces
Put apple in a crust and cover. Use fork to seal the edge of crust
Brush egg yolk on top of pie
Place pie into air fryer cook at 390F for 10 minutes. Turn over and cook for another 3 minutes
Ingredients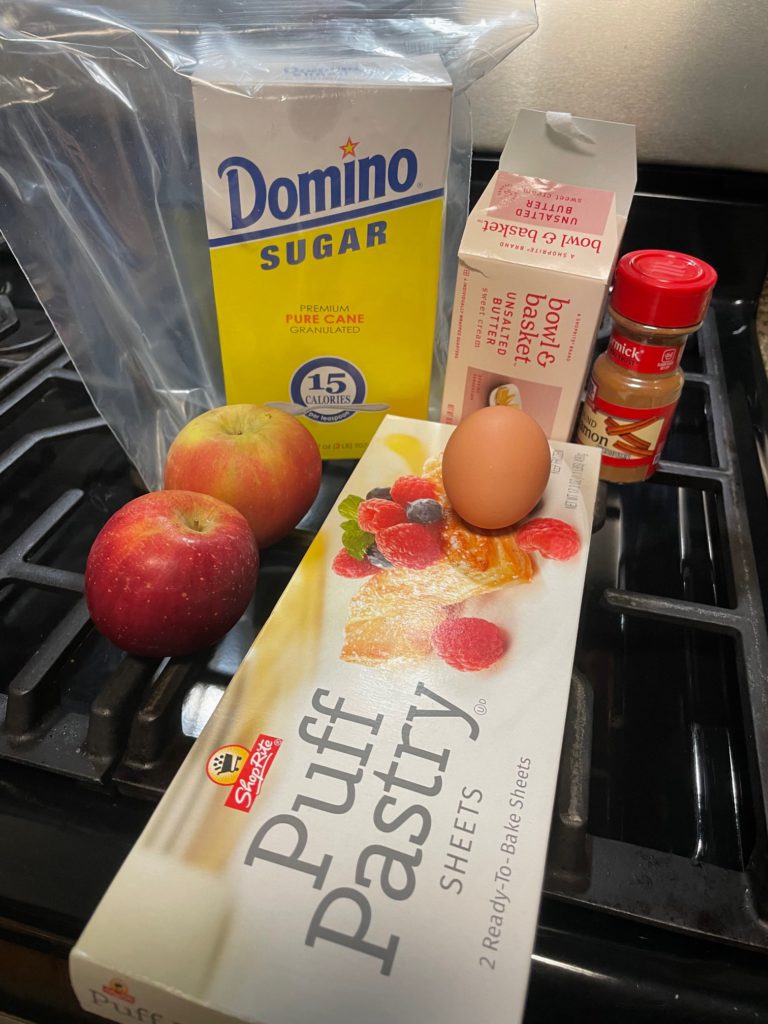 Apple in dough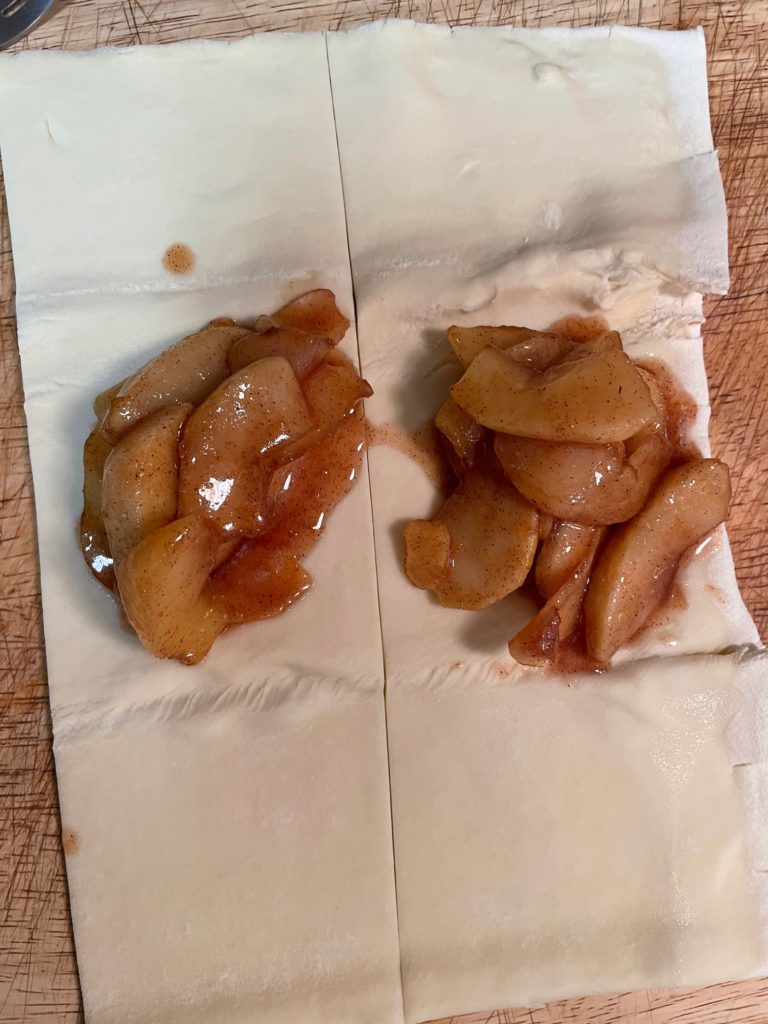 Folded pastry puff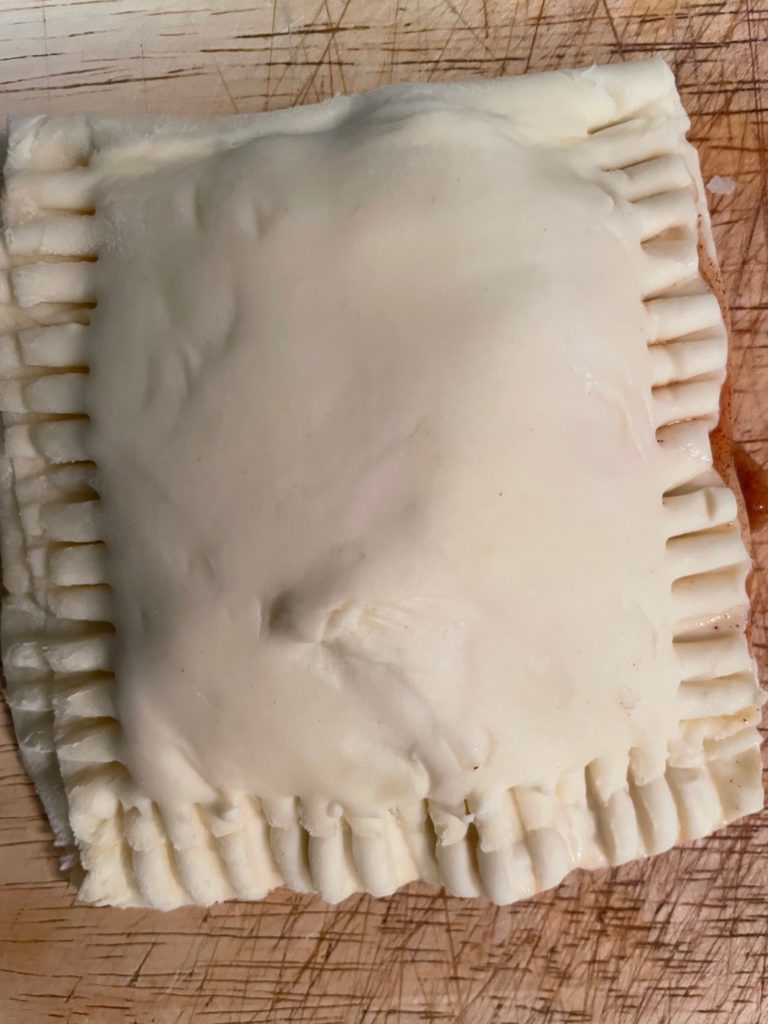 Ready for air fryer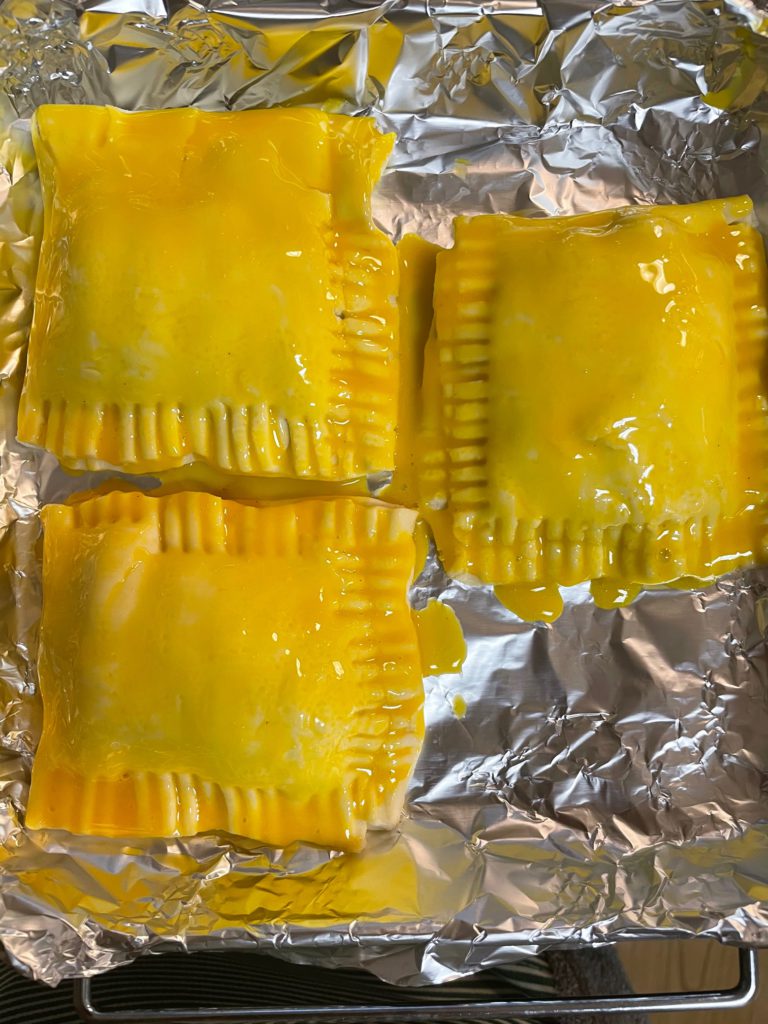 13 minutes later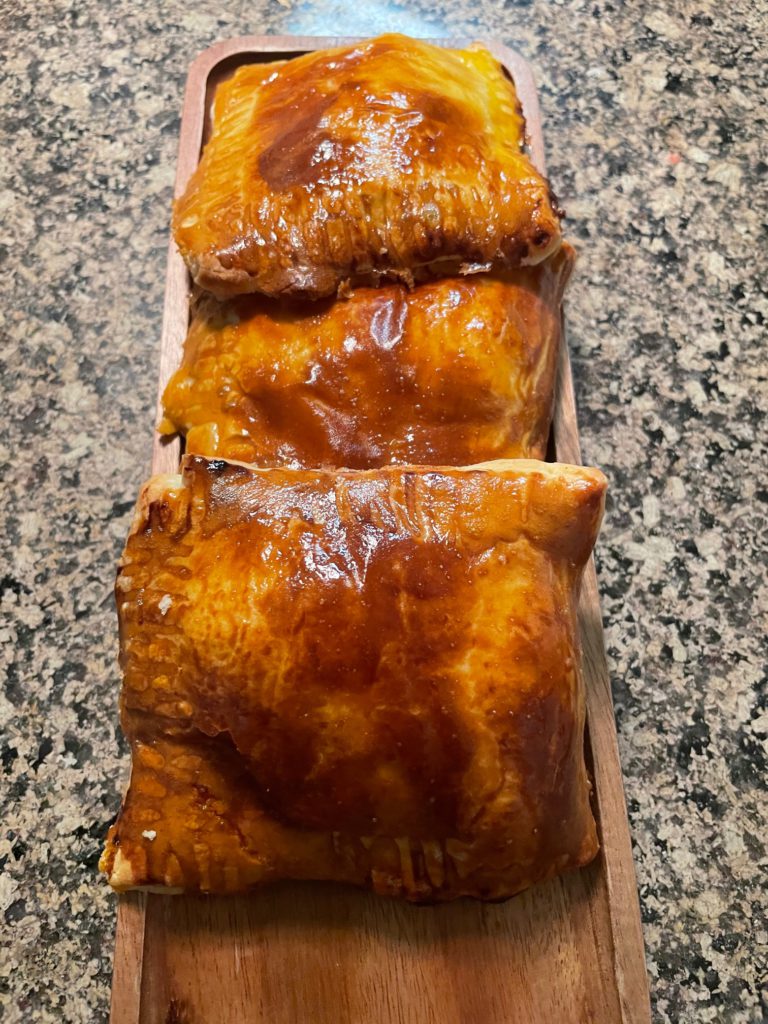 Check below for full list of my recipes.