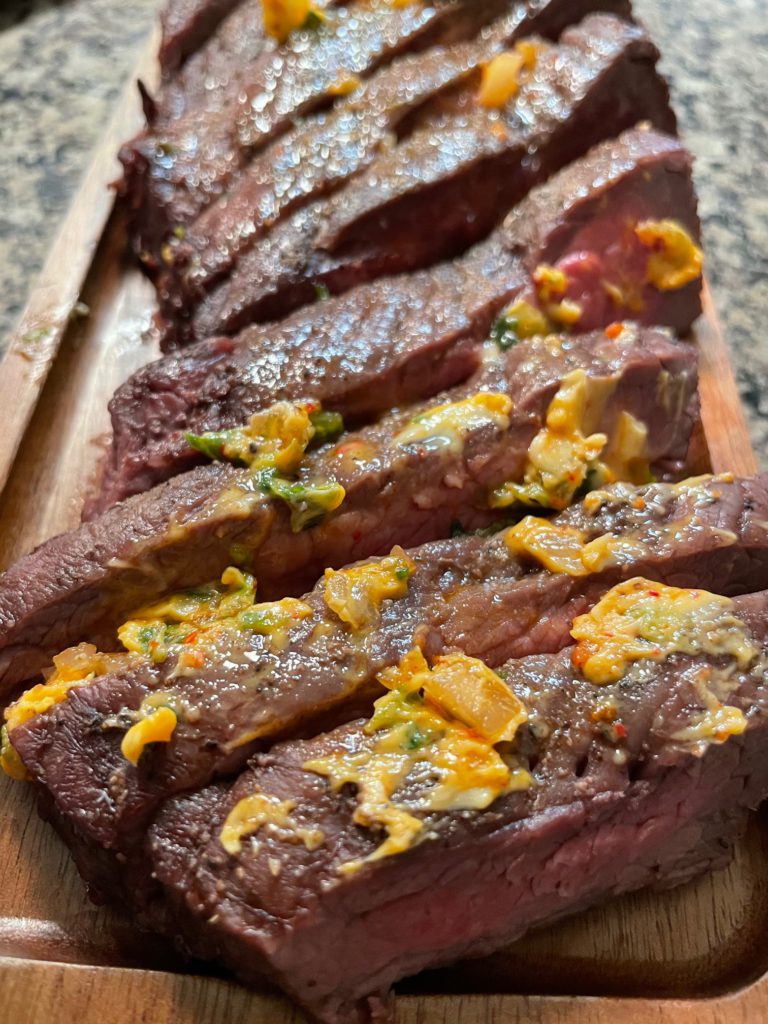 Here is an interesting way to try your steak. We all love putting butter on our steak to complement the taste. Compound butter (a formal name for a mix of butter and other ingredients) like herb, lemon and garlic butter is very popular on steak. The compound butter for this recipe is kimchi butter to add a bit of spice to the flavor. It is not too spicy to overwhelm the steak but does give it a touch of spice.
NOTE: In our recipe, I do not think I added enough kimchi juice so the taste was a bit mild. You can add more to make it a little spicier.
INGREDIENTS YOU WILL NEED
1 pound flank steak
3 tablespoon chopped Korean kimchi
1 tablespoon kimchi liquid
3 tablespoon butter – softened
Some salt
Some black pepper
Some garlic powder chopped
INSTRUCTION – KIMCHI BUTTER SAUCE
Finely chop the kimchi to small pieces to get about 3 tablespoons.
Place butter, kimchi and kimchi liquid in a small bowl.
Using fork, mash together until thoroughly mixed.
Take butter out and wrap in Saran Wrap and place in fridge for an hour.
INSTRUCTION – STEAK
Season steak generously on both side with salt and black pepper. Allow to sit while preheat air fryer.
Preheat air fryer at 400F for 5 minutes.
Place steak into air fryer and cook at 400F for 16 minutes, flipping halfway through.
INSTRUCTION – SLICE AND SERVE
Transfer steaks to a serving plate. Slice them and top steaks with kimchi butter.
Ingredients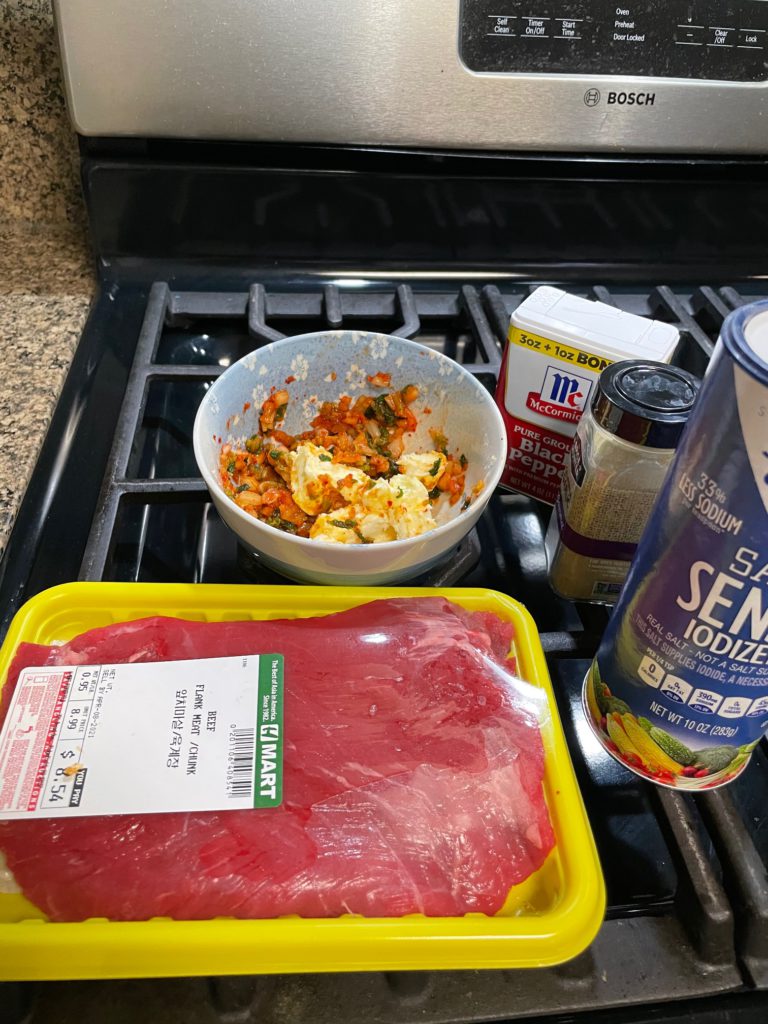 Kimchi butter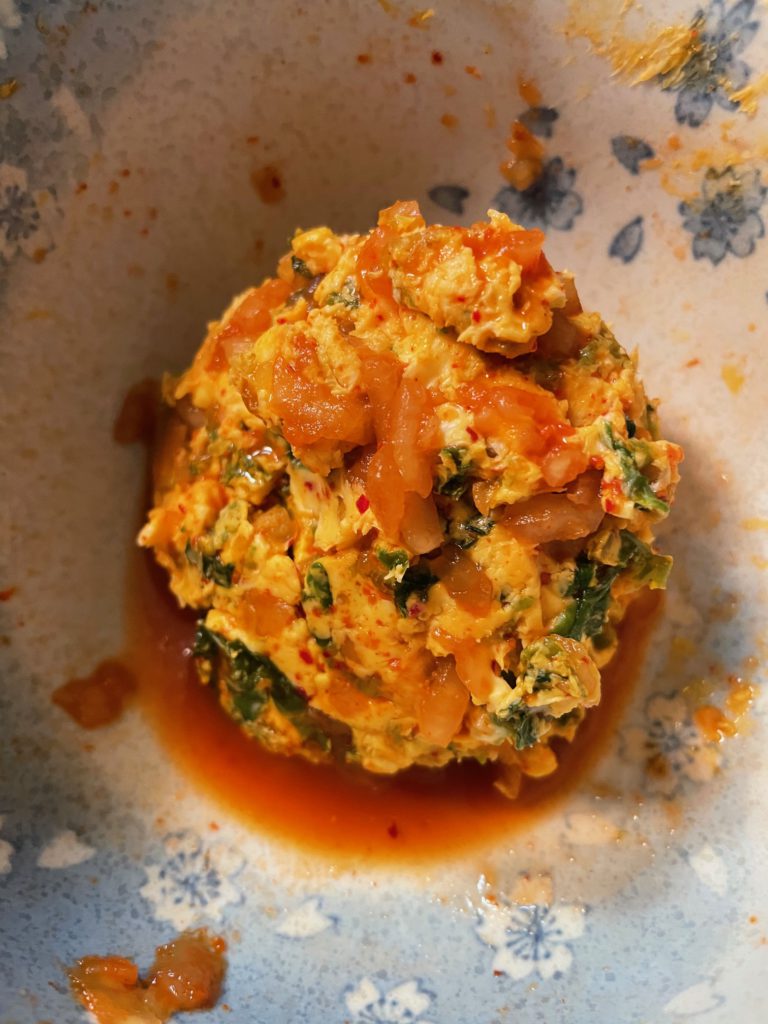 Steak topped with kimchi butter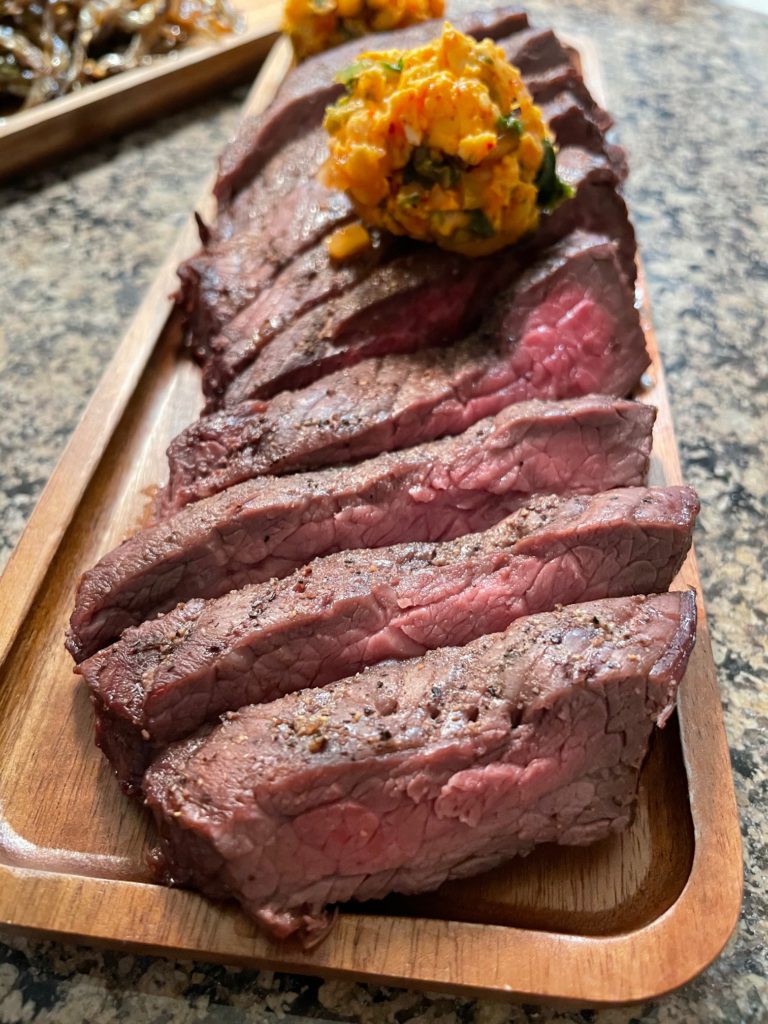 Check below for full list of my recipes.