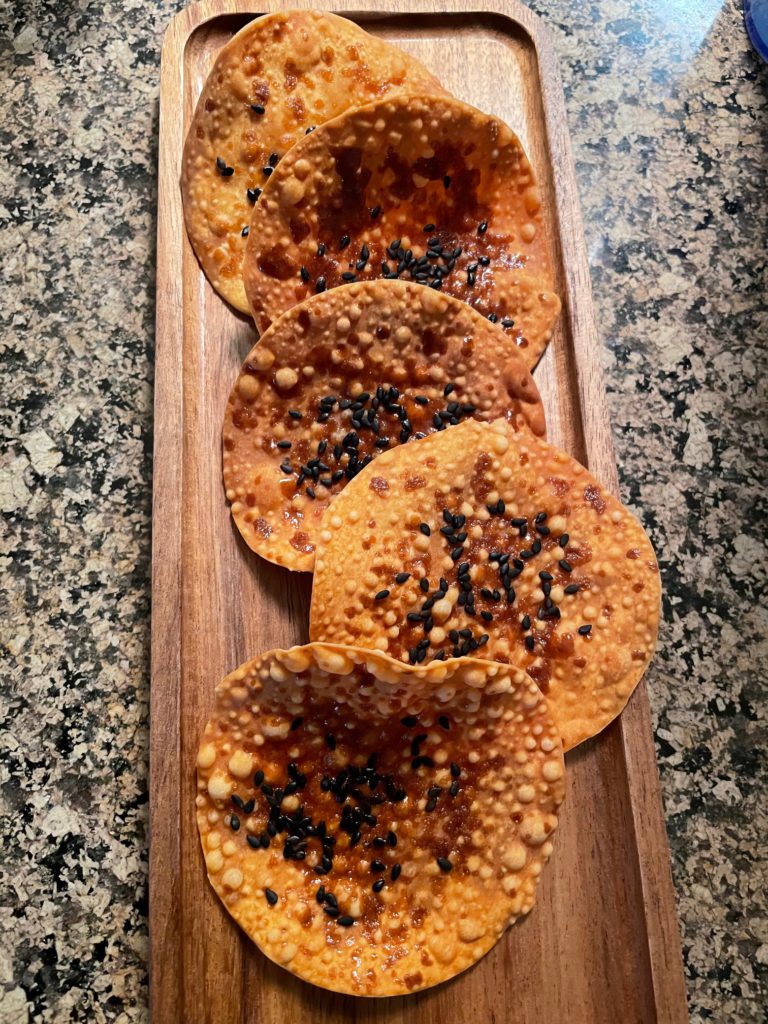 Here is an interesting use for all those dumpling wrappers you may have left over from your dumpling feast of gyoza, wonton or mandoo. You can make snacks out of them using an air fryer. This is a very simple recipe and quick to make. It comes out crispy and sweet. It has the crunchiness of tortilla chips but is sweet from the sugar. I added sesame seed for the mild nutty flavor to complement the sweetness.
INGREDIENTS YOU WILL NEED
Dumpling wrapper
Some black sesame seeds
Some brown sugar
Oil
INSTRUCTIONS
Place dumpling wrapper on a mesh tray
Brush oil lightly on surface of dumpling
Sprinkle brown sugar and sesame
Place the basket into air fryer and cook at 350F for 10 minutes
Enjoy a light snack for any occasion!
Ingredients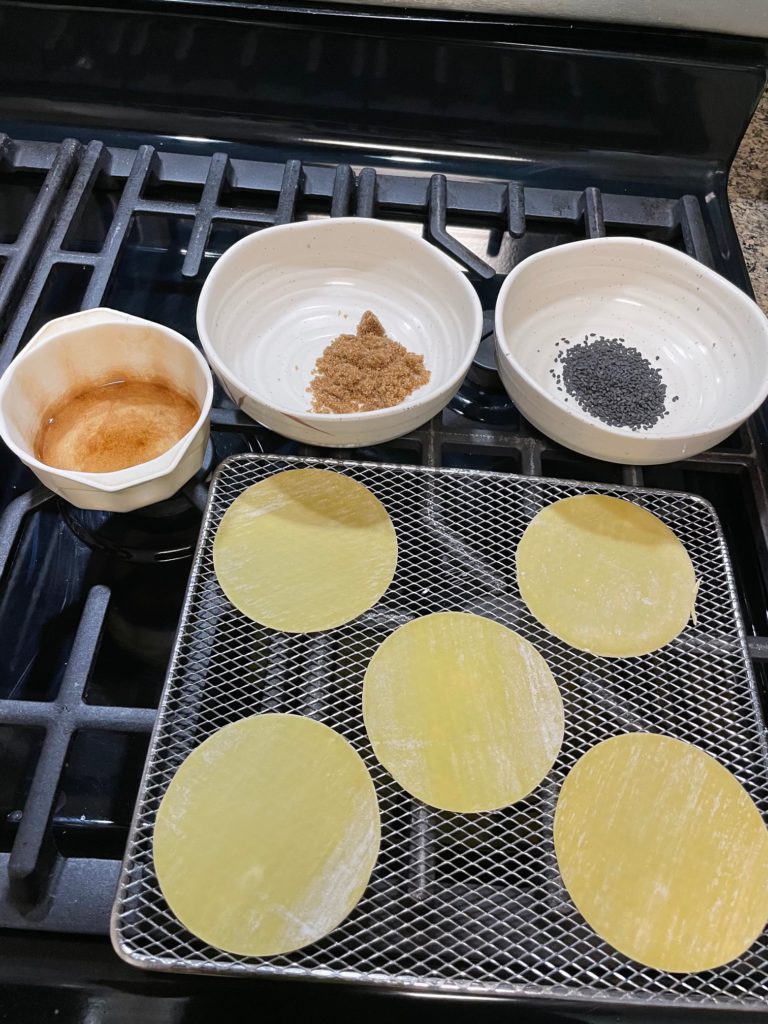 Heading for the air fryer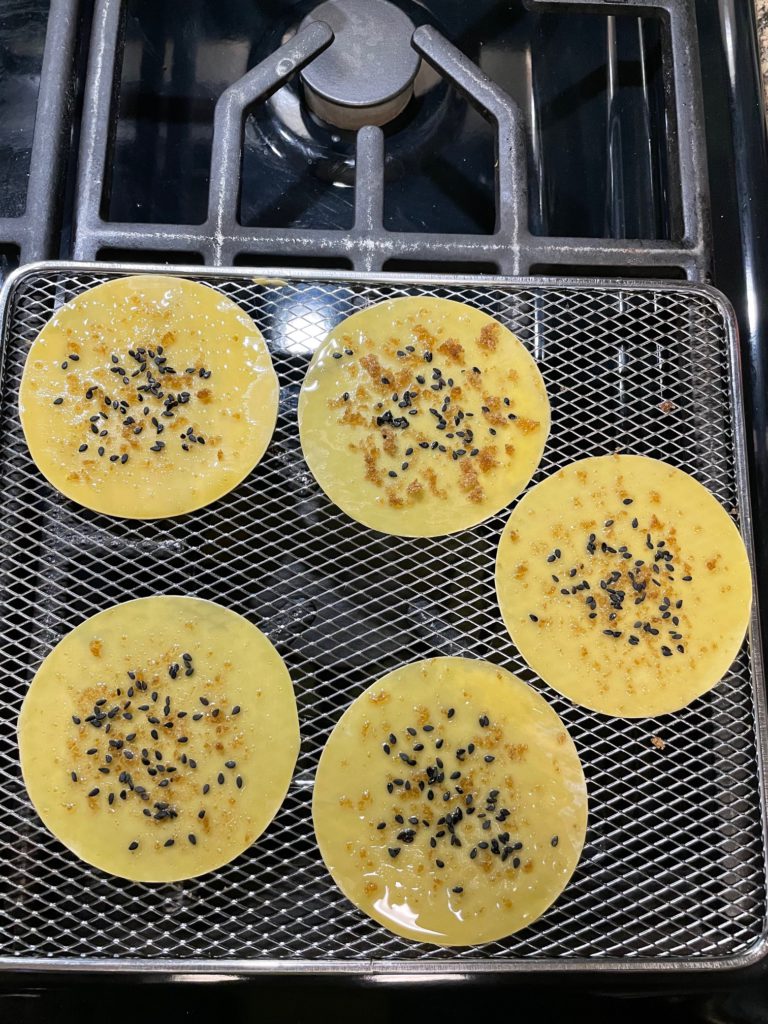 Done in 10 minutes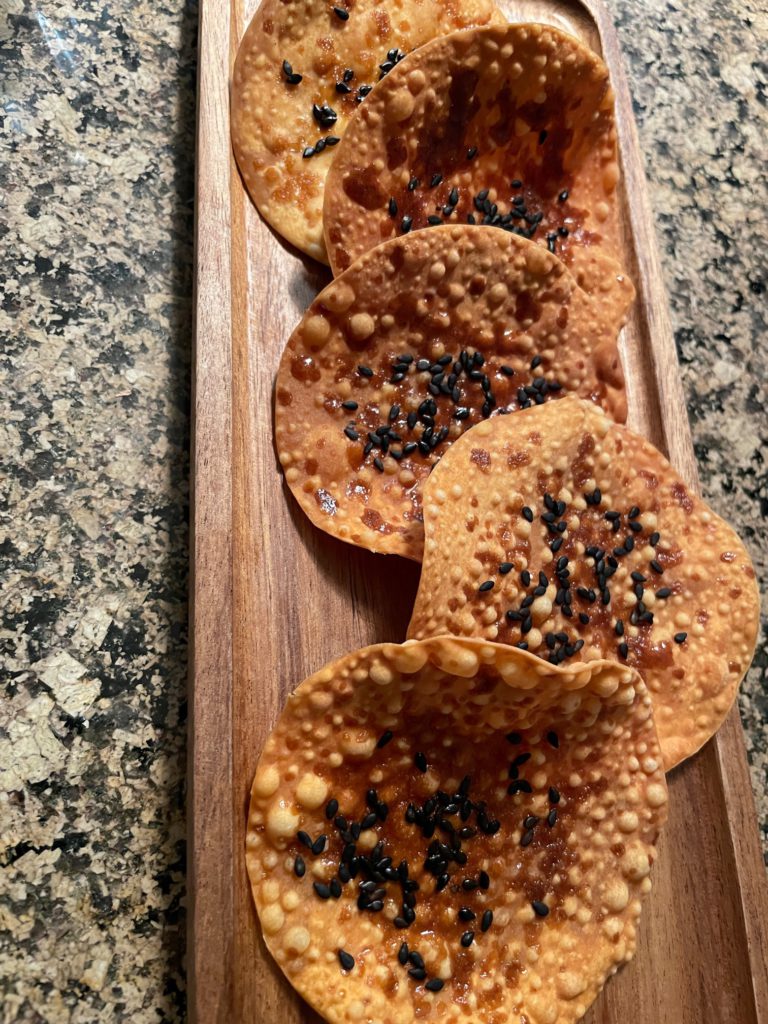 Products on Amazon
Badia Organic Black Sesame Seeds, 2.5-Ounce

SUSHI CHEF Sesame Seed Black, 3.75 oz

Dumpling Mold Set and Cutter, Jhua 11 Pcs Dumpling Maker Set Stainless Steel Dumpling Maker Mold and Dough Press Cutter Empanada Press Pie Ravioli Press Dumpling Wrappers Mold for Kitchen Accessories

Check below for full list of my recipes.