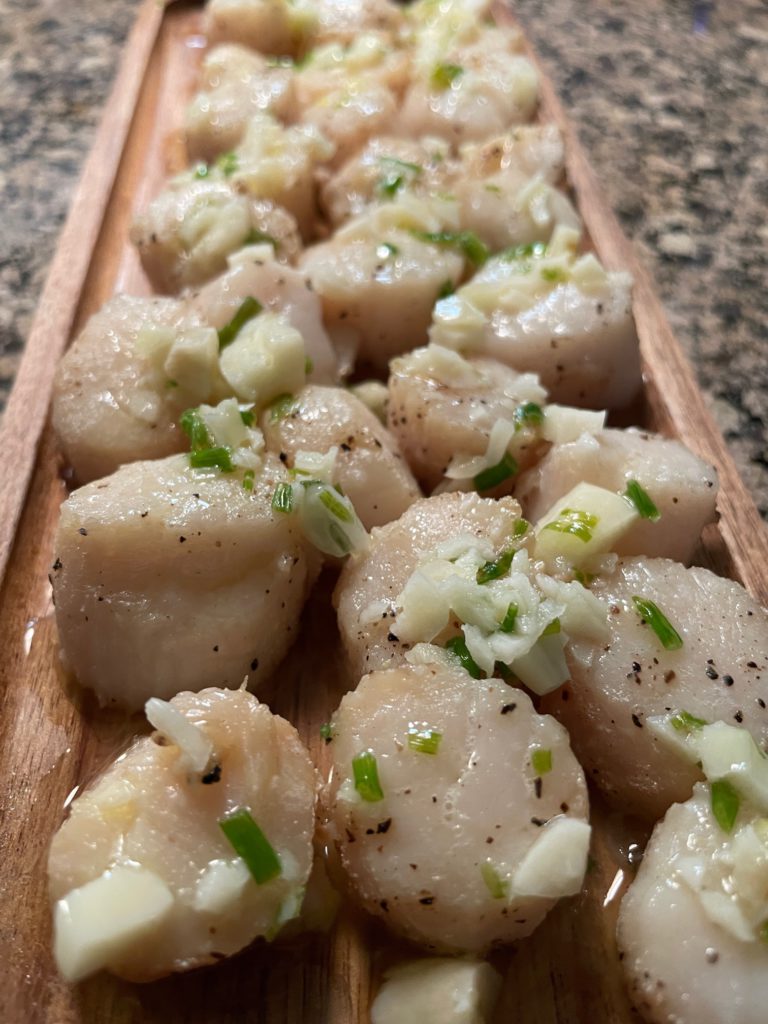 Here is my first attempt of using an air fryer with shellfish. The air fryer does not disappoint and the scallop comes out cook with the right texture. They turn succulent and tender in the air fryer. I used Trader Joe's fresh scallop. By making the lemon garlic butter sauce with chives, it brings out the right amount of zest to each bite. Another great summer recipe. Hope you enjoy this one.
INGREDIENTS YOU WILL NEED
1 lb scallops
1/2 tsp salt
1/4 tsp pepper
3 tbsp butter
1 garlic clove, minced
1 tsp lemon juice
1 tsp chopped fresh chive
INSTRUCTION- SCALLOPS
Rinse scallops and dry thoroughly.
Preheat air fryer at 400F for 5 minutes.
Place scallops into air fryer spread out and cook at 400F for 8 minutes, flipping them over halfway through cooking.
INSTRUCTION- BUTTER SAUCE
Melt butter with garlic on a stove top. After butter is melted, turn off stove. Add the lemon juice and chives and stir together.
When scallops are done cooking, place them on a plate and gently pour the lemon garlic butter over them.
Enjoy this zesty flavored meal with some nice white wine.
Butter sauce: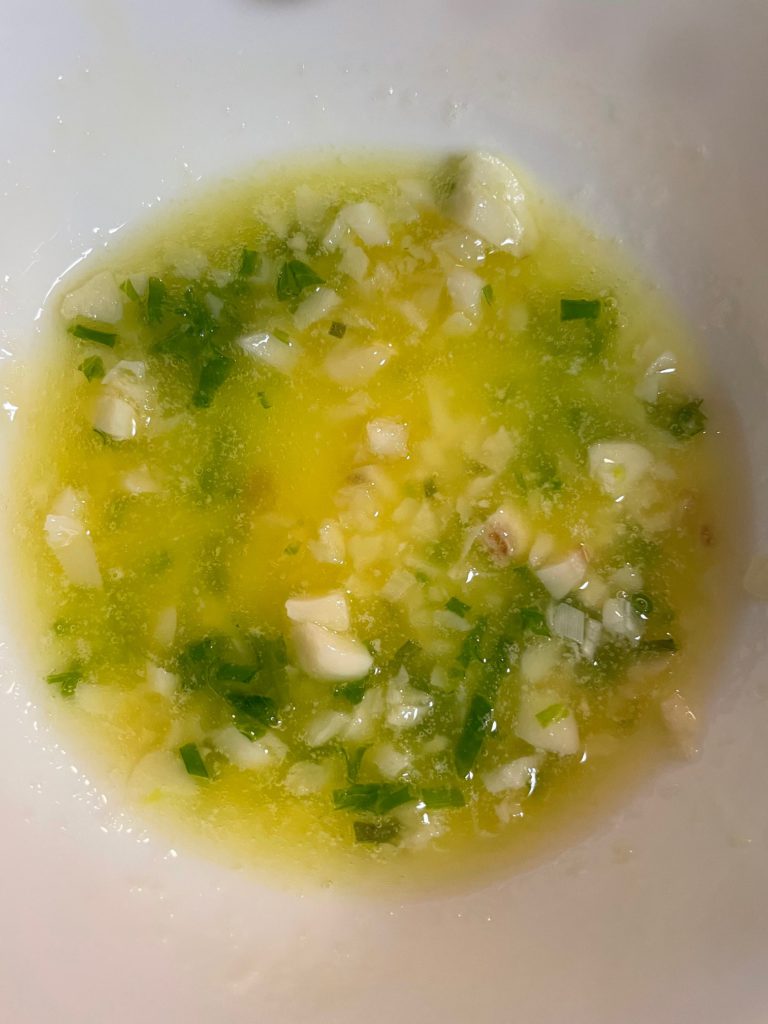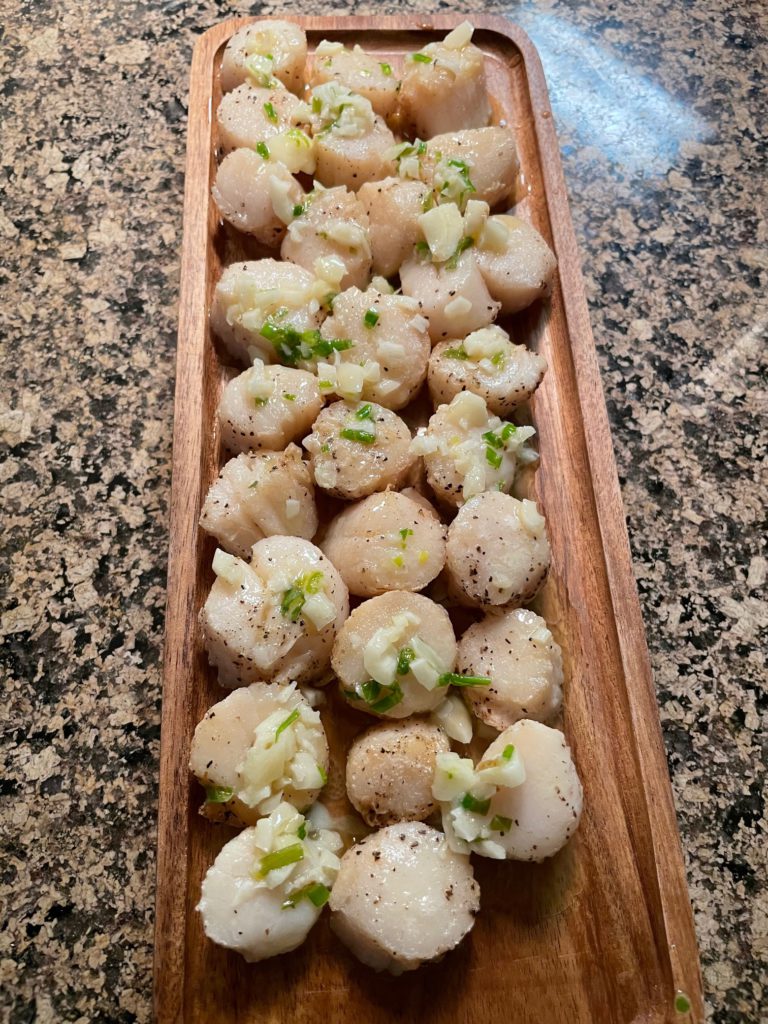 Check below for full list of my recipes.