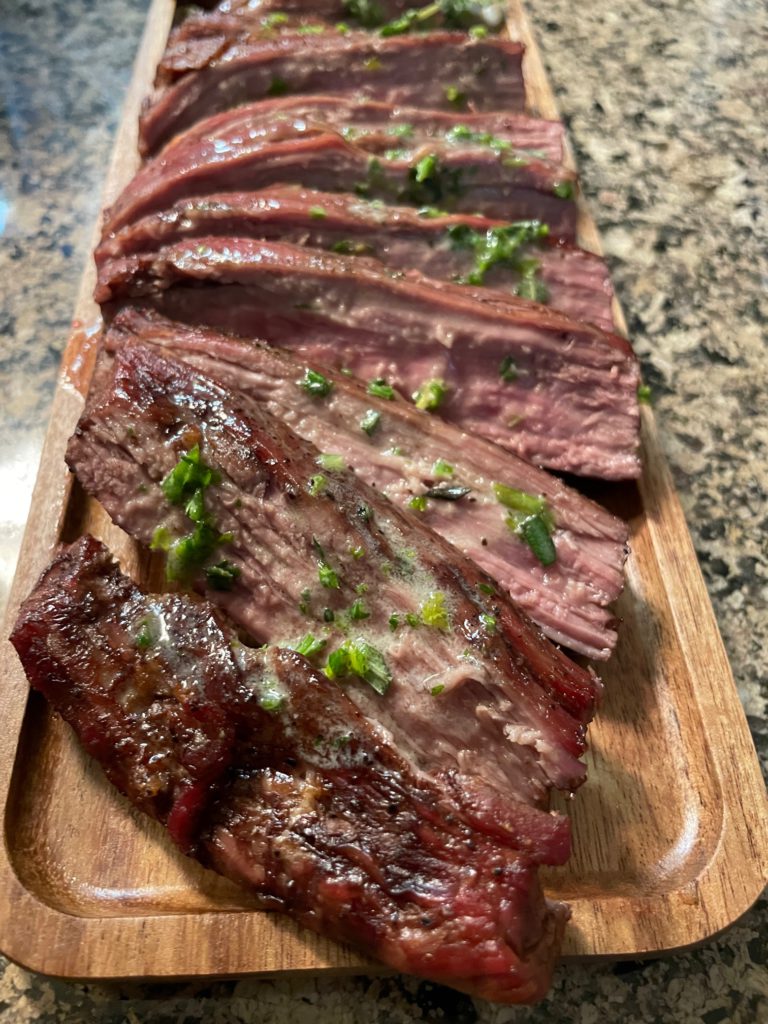 Here is another flank steak recipe. I know I posted two previously, but I am enjoying cooking the steak with the air fryer. The novelty is still going strong for me. For this version, I created by own garlic herb butter sauce to use with the steak. This is another summer recipe with steak because of the flavor from the sauce. Steak and butter is a great combination and adding fresh herbs compliments the flavor very well.
INGREDIENTS YOU WILL NEED
1 lb steak
Some salt
Some black pepper
4 tbsp butter – softened
2 cloves garlic minced
2 tsp freshly chopped parsley
1 tsp freshly chopped chives
1 tsp freshly chopped thyme
1 tsp freshly chopped rosemary
INSTRUCTION – STEAK
Season steak generously on both side with salt and black pepper. Allow to sit while preheat air fryer
Preheat air fryer at 400F for 5 minutes
Place steak into air fryer and cook at 400F for 16 minutes, flipping halfway through
INSTRUCTION – BUTTER SAUCE
In a small bowl, add softened butter, garlic, and chopped herbs and use a spoon to mash and mix
Slice the steak and top it off with the garlic herb butter sauce
Enjoy with any side vegetable – I chose roasted Brussel sprouts with bacon bits.
Ingredients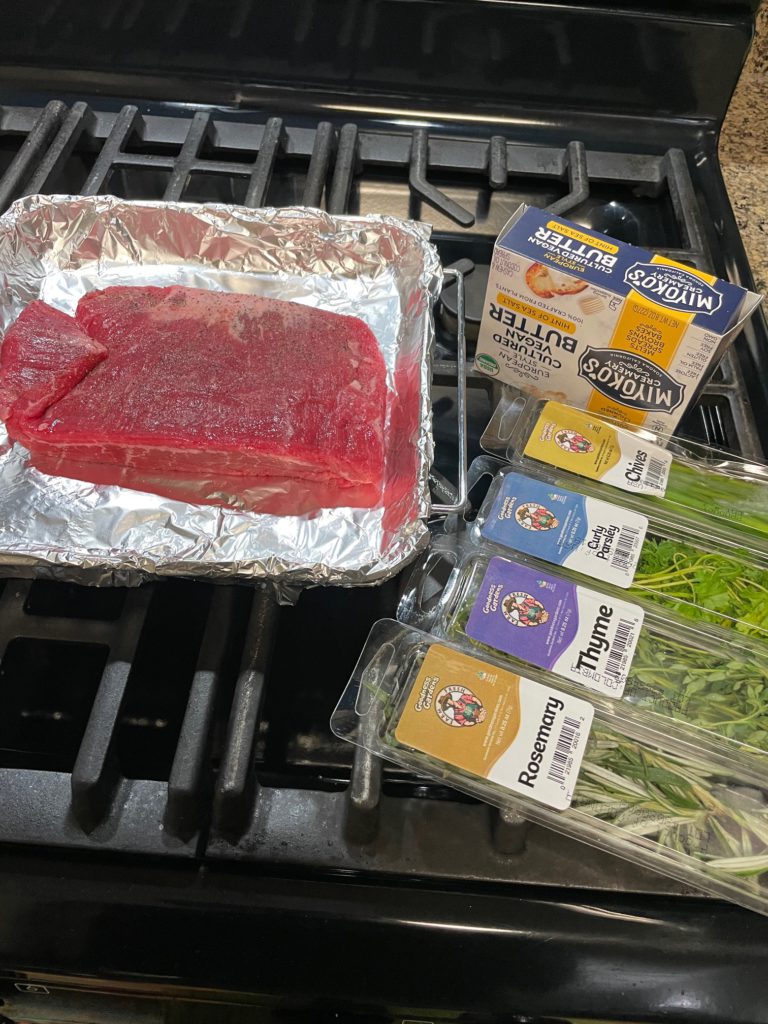 Garlic her butter sauce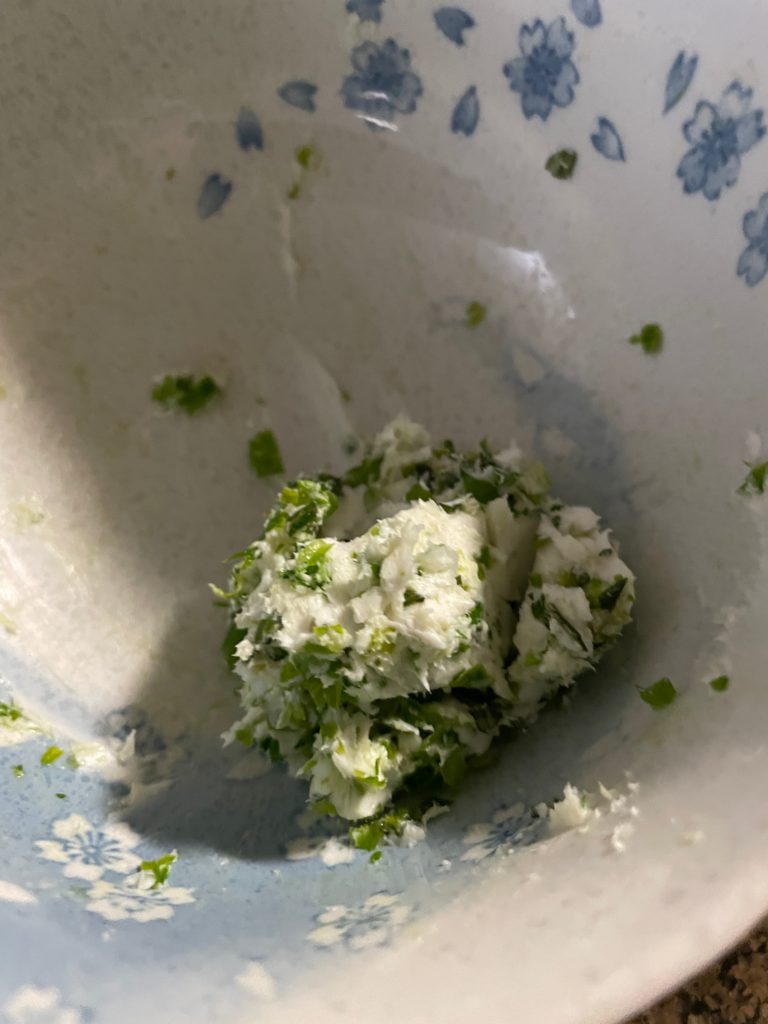 Slice the steak and top with butter sauce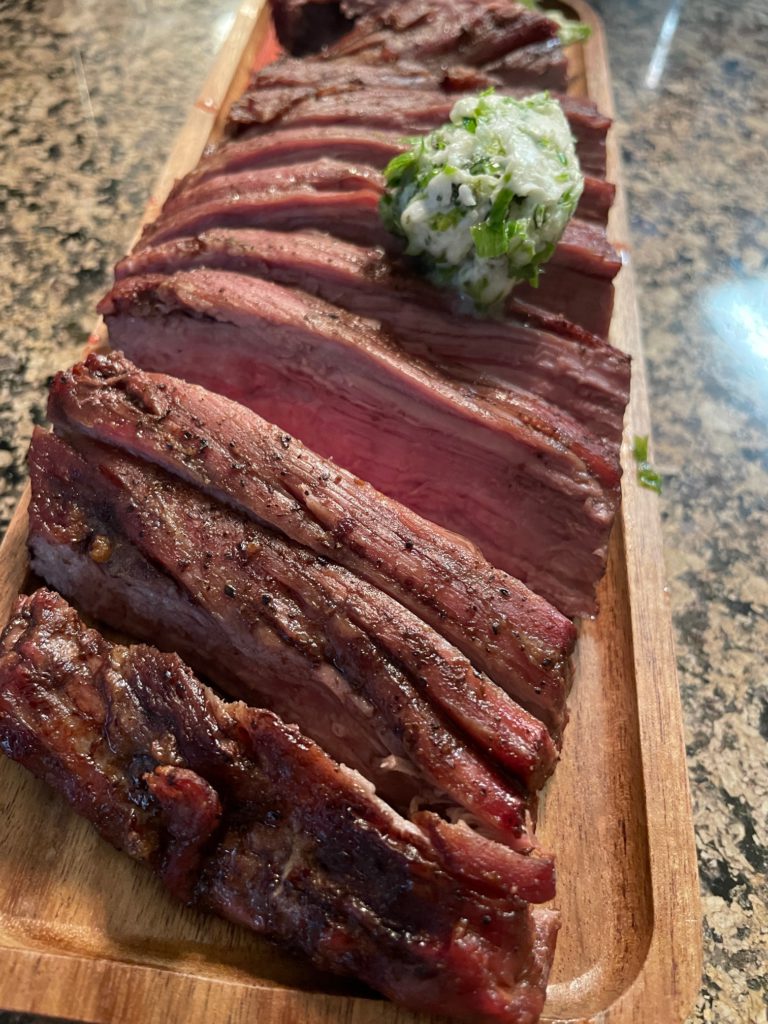 Check below for full list of my recipes.