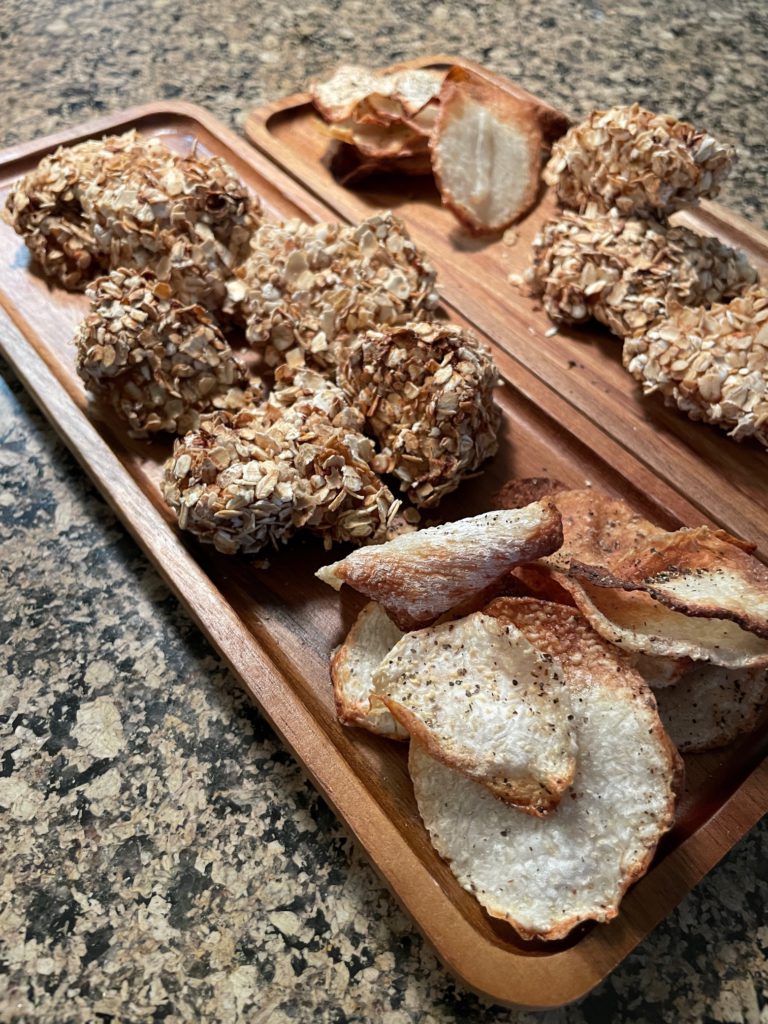 Oatmeal is becoming a very versatile ingredient and not just being relegated as boring, healthy breakfast meal. Here is one case where I used it as a coating like breadcrumb. Oatmeal is rich in fiber and healthy, so in keeping that theme, I substituted sugar free yogurt for eggs to coat the oatmeal. The chicken comes out crispy and extra healthy using this combination and goes great with air fryer taro chips.
ENJOY!
INGREDIENTS YOU WILL NEED
4 oz chicken (diced or chopped)
1 tsp soy sauce
1 tsp garlic power
Some salt
Some black pepper
2 cups oatmeal
1 tbsp sugar free yogurt
Preparation
Marinate – In a bowl, combine soy sauce, garlic, salt, black pepper, yogurt and chicken and marinate for 30 minutes.
Cook oatmeal – Using pan, cook oatmeal with olive oil until oatmeal turns brown.
Coating – Take marinated chicken and coat with oatmeal
Air fryer – Place chicken into air fryer and cook at 360F for 15 minutes. Then flip the chicken and cook at 390F and cook for 5 more minutes.
Serve – Crispy chicken is ready to serve with crispy taro chips. Oatmeal fried chicken goes great with condiment of your choice.
Enjoy!
Ingredients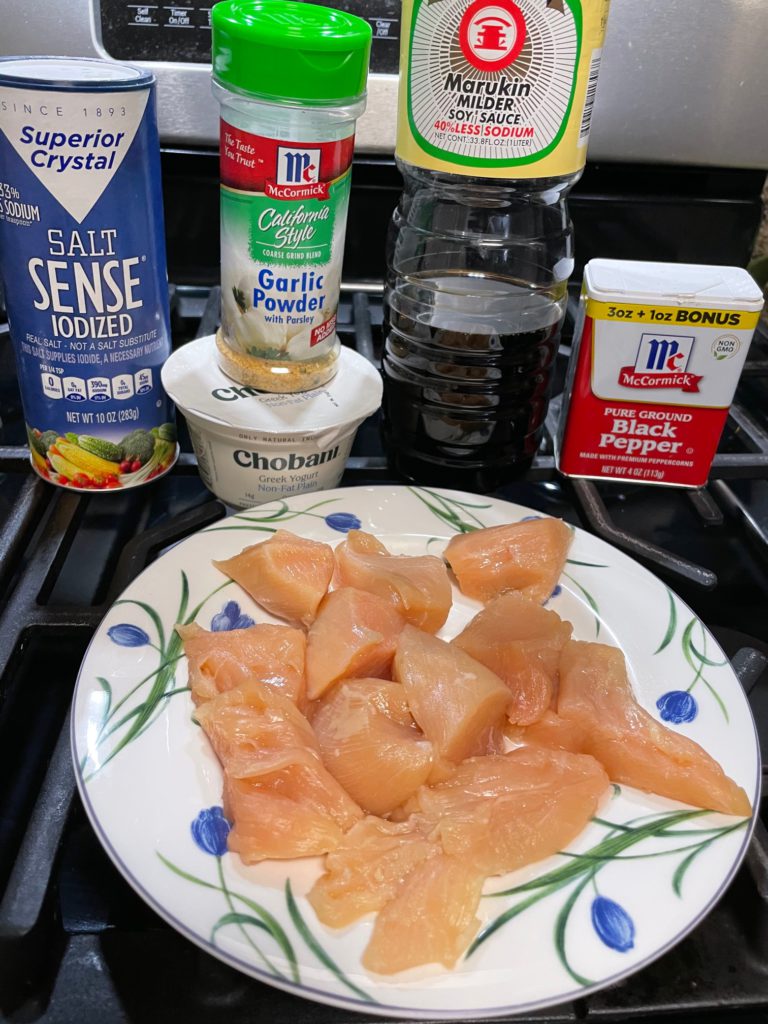 Oatmeal cooked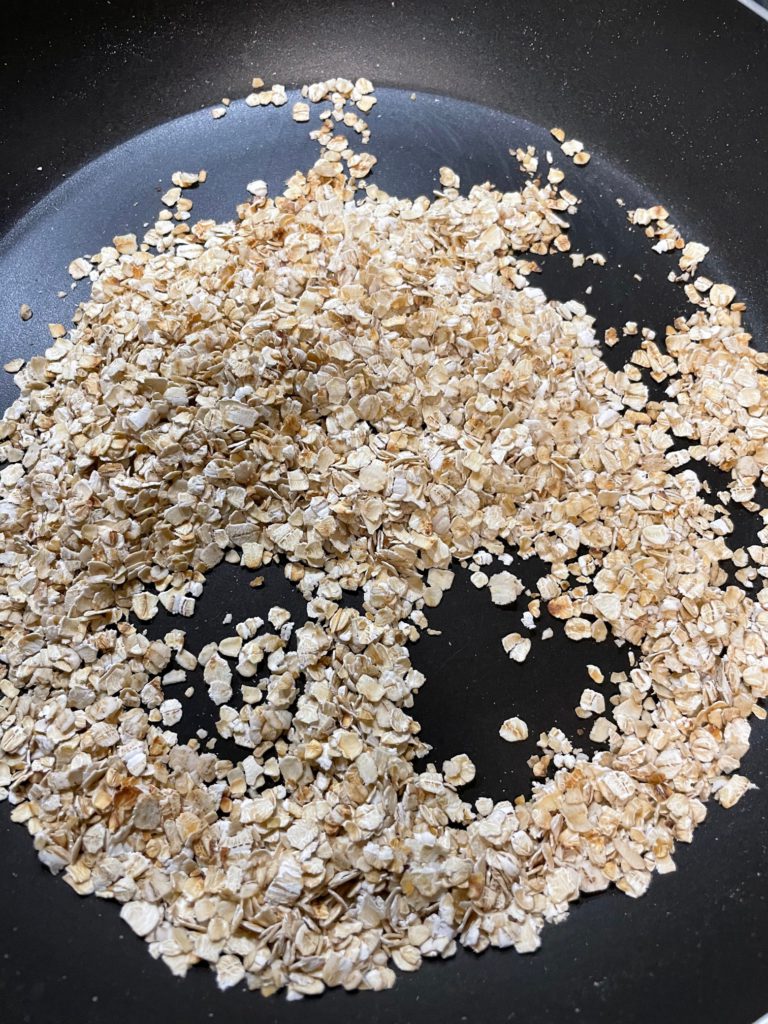 After coating and going in to the air fryer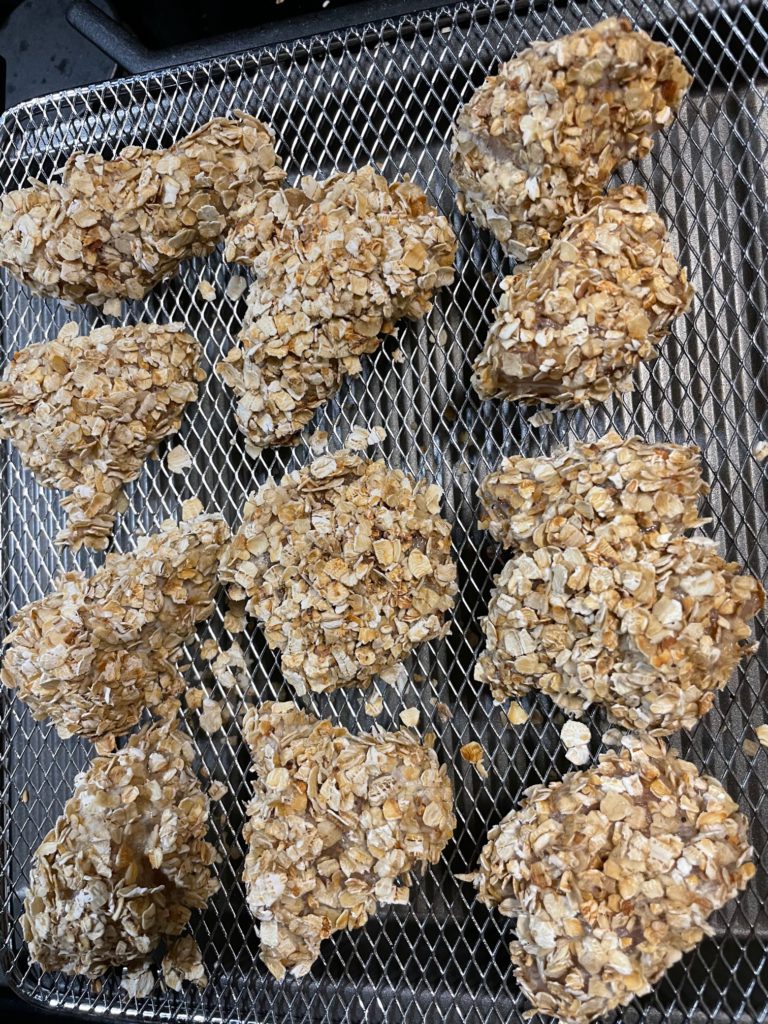 And out of the air fryer to be enjoyed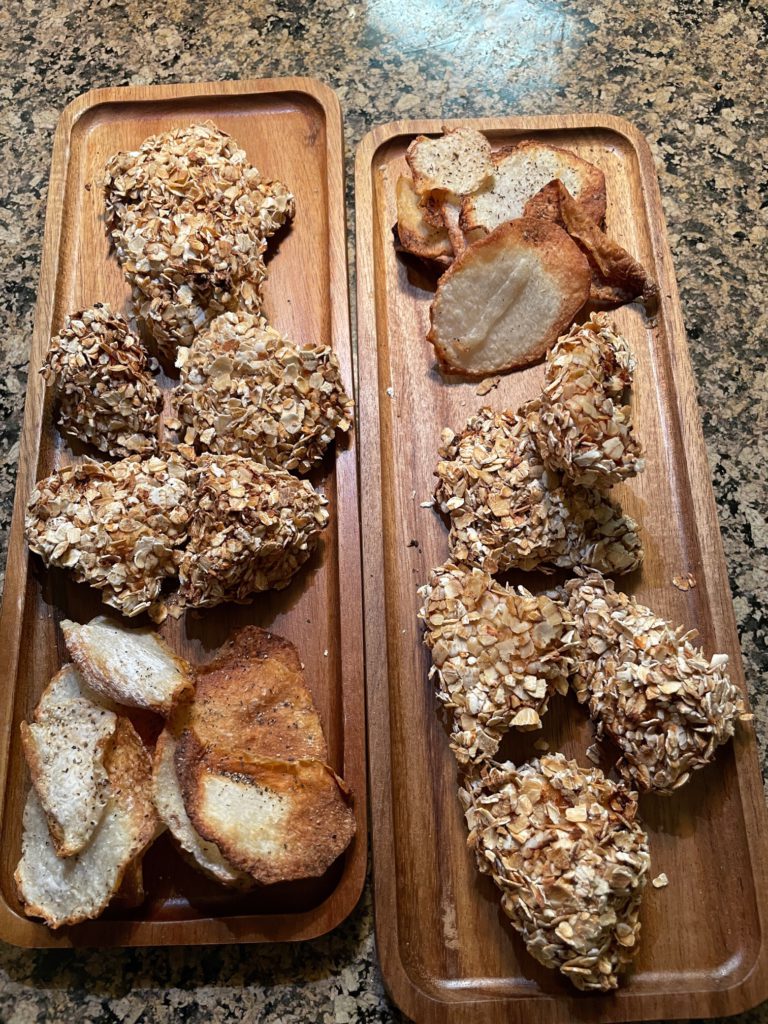 Check below for full list of my recipes.