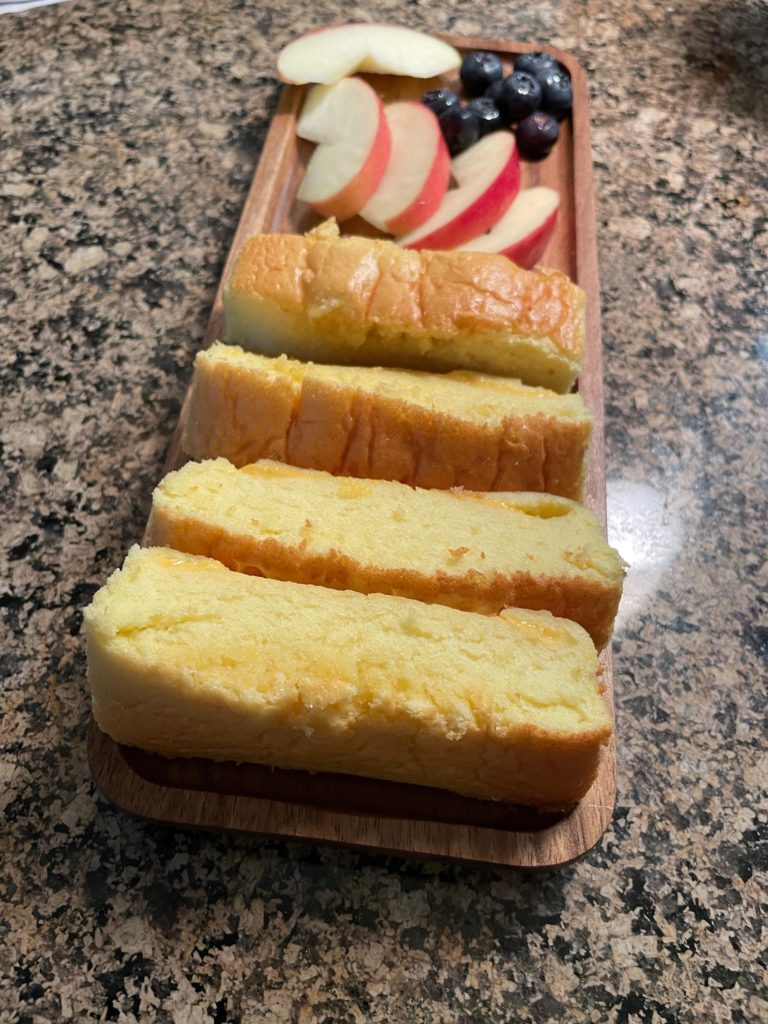 Classic Asian sponge cake reminds many Asians of their childhood memory. Super fluffy and light in texture, what child could not resist its taste and texture while growing up? Asian sponge cake is a traditional dessert and goes great with Asian tea. I added cheese to this sponge cake as I feel cheese goes well with the not too sweet cake. It is totally up to you to add it.
INGREDIENTS YOU WILL NEED
Four sugar measurements of 10g each
Milk 50g
Oil 35g
All purpose flour 50g
3 egg yoke
3 egg white
2 sliced cheese
Preparation–Making batter
Mix milk, 10g sugar, and oil in a cooking pot and heat up to melt sugar. Turn off the heat.
Add flour into the cooking pot and stir together.
Add 3 egg yoke into the pot and mix well.
Preparation–Whipping egg white
NOTE: You need to whisk the egg whites until it turns into a nice foam. Since this requires a lot of vigorous whisking, I used a mixer.
Place 3 egg white into mixing machine using the whisk head and add 10g of sugar.
Continue mixing until you see bubbles and add 10g of sugar.
Continue mixing until the egg white start turning foamy and add 10g of sugar.
Continue mixing until the egg white foams to soft peak or firm.
Preparation–mixing batter and egg white
Place half of batter into egg white bowl and mix together and continue to pour remaining batter into egg white and mixing well.
Place 2/3 of batter into bakeware and shake a little in order to reduce air in the batter.
Place 2 sliced cheese on top of batter.
Pour remain batter to cover cheese.
Place into air fryer cook at 300F for 10 minutes.
Lower temperature to 280F and cook for another 17 minutes.
Enjoy with tea!
Ingredients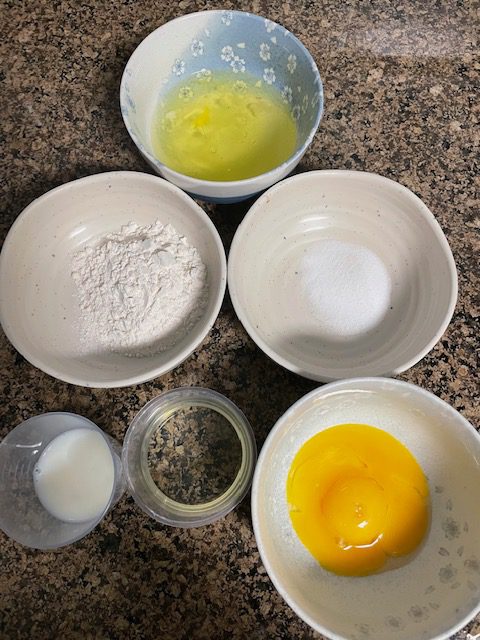 Mixing batter and egg white whip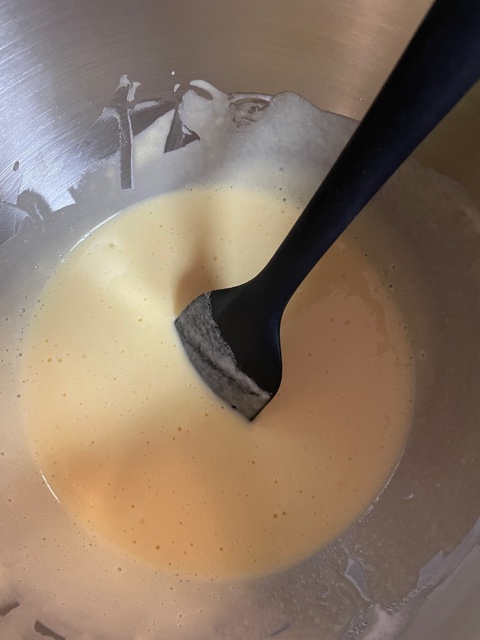 Putting in my cheese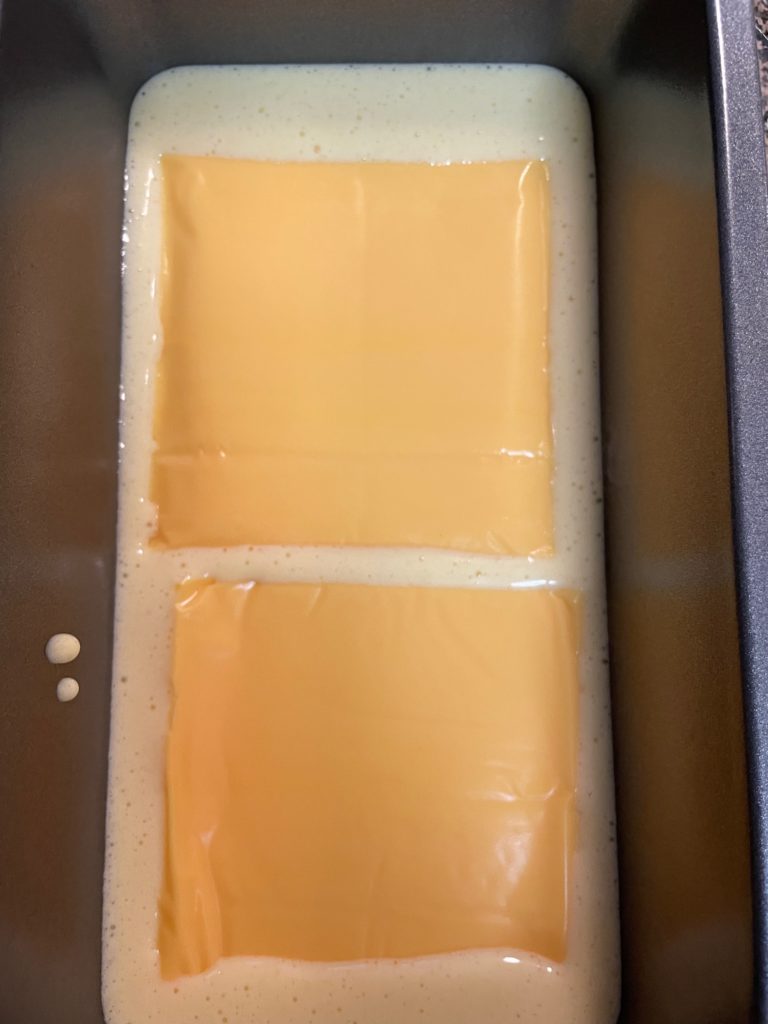 Ready for the air fryer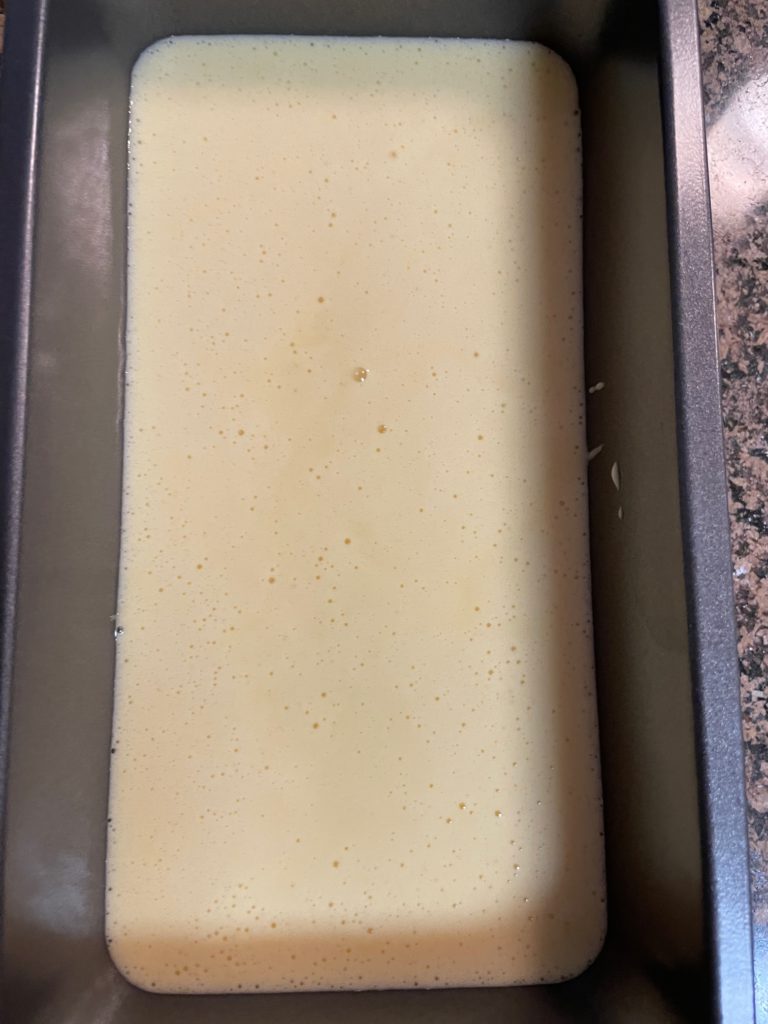 Halfway baking in air fryer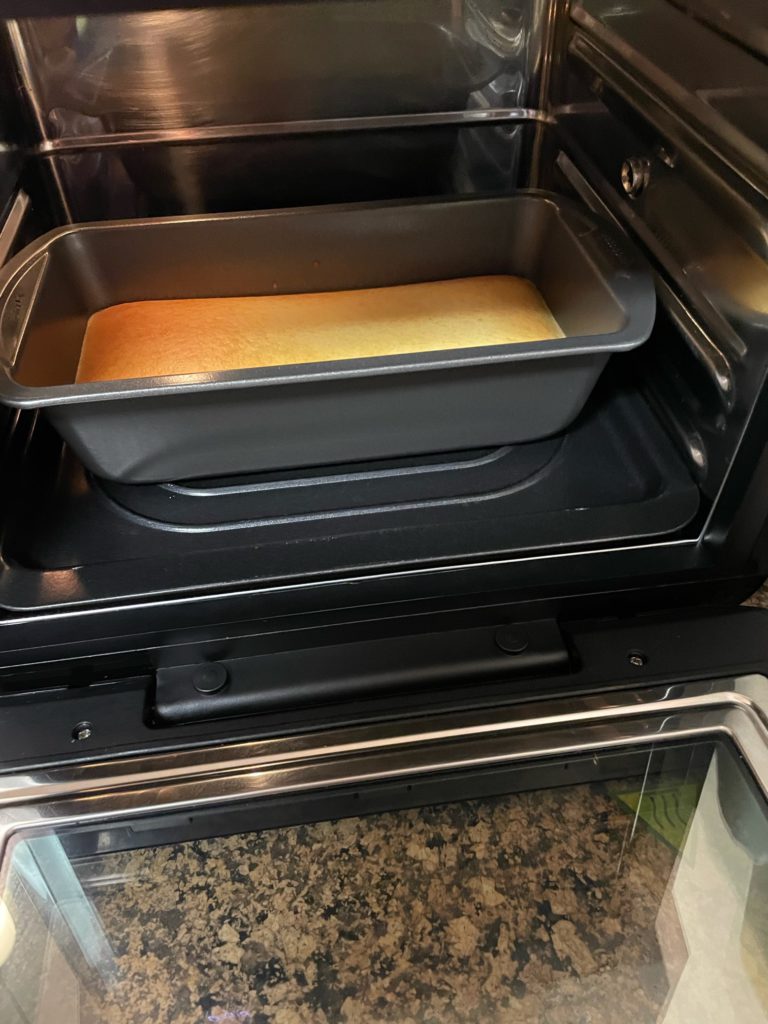 Out of the air fryer looking fluffy!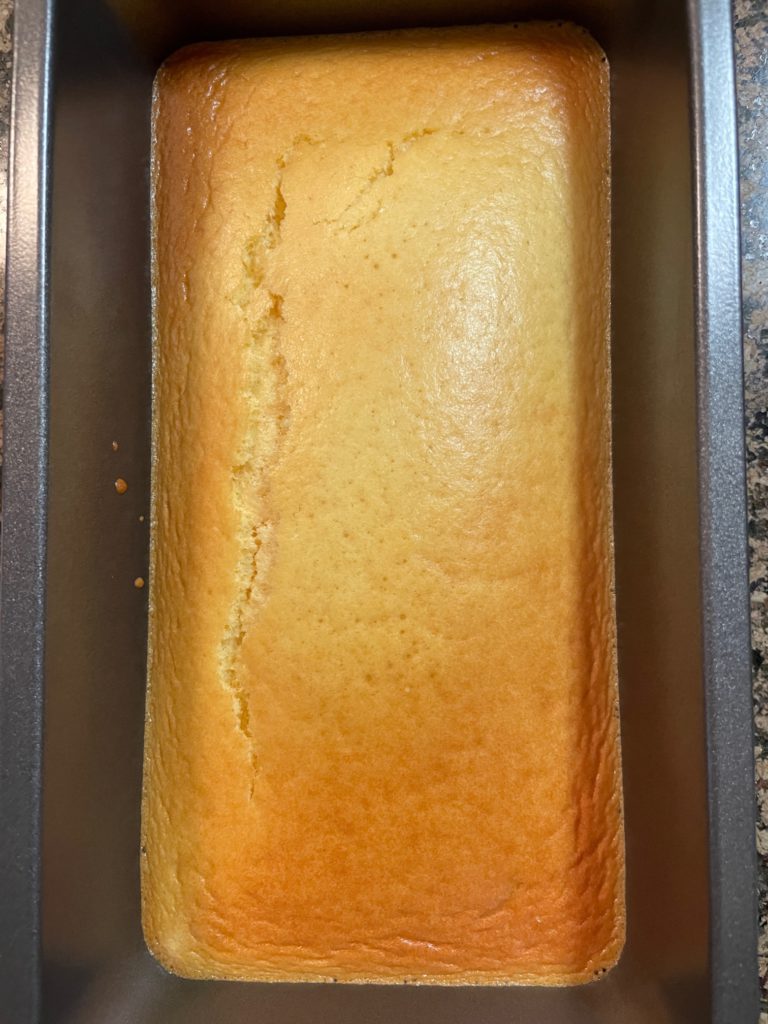 Enjoy!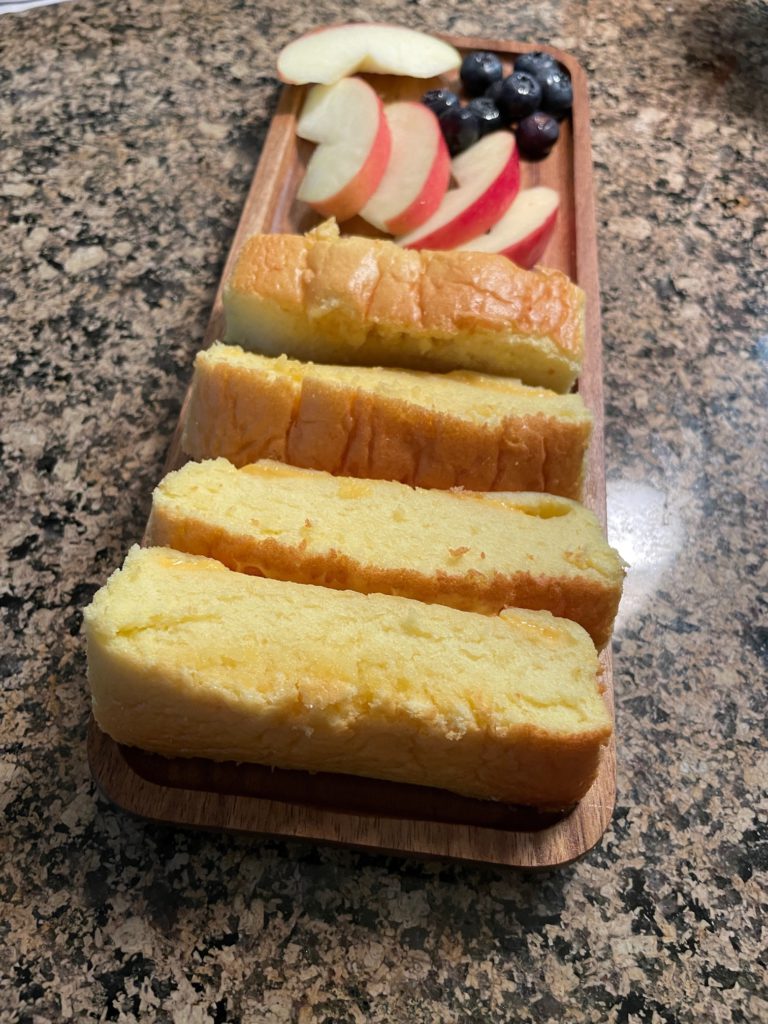 Check below for full list of my recipes.