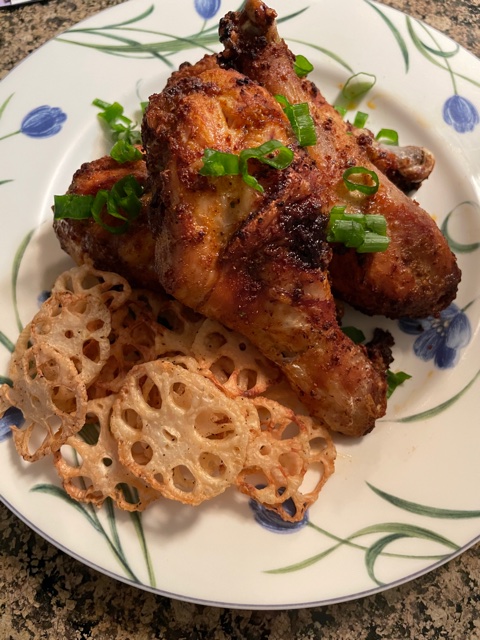 This chicken drum recipe is a perfect substitute for any fried chicken using an air fryer. The skin comes out crispy and the meat juicy. Added some paprika and chili to give it some kick. In addition, we made lotus root chips which are crunchy like potato chips but healthy – a perfect compliment with the chicken.
CHICKEN DRUMS
INGREDIENTS
4 chicken drumsticks
1 Tbsp olive oil
1 tsp salt
1/2 tsp ground black pepper
1/2 tsp garlic powder
1 tsp paprika
1 tsp chili powder
1 tsp onion powder
DIRECTIONS
Preheat air fryer to 400F for 5 minutes.
Season: In a small bowl, combine all the spices and put in a bag. Place chicken drums in the bag with oil and toss bag to coat. Make sure all chicken drums are evenly coated.
Cook : Place chicken drums in air fryer basket and cook at 400F for 10 minutes. Flip chicken drumsticks over and cook for an additional 10 minutes. (Add 1-2 minutes if you chicken drum are bigger). Garnish with scallion.
Serve: Enjoy it with your favorite beer or soda.
CRISPY LOTUS CHIPS
INGREDIENTS
1/3 bag of pre-peeled and sliced lotus roots
1/2 tbsp sesame oil
Some salt
Some pepper
DIRECTIONS
Prepare : Wash lotus roots with cold wash and pat dry with paper towel.
Season: In a small bowl, add dried lotus, add some salt, some pepper, and sesame oil.
Cook: Place slices into air fryer basket, and cook at 360F for 6 minutes. Flip the slice to the other side and cook for another 6 minutes.
Serve: The chips are ready once the chips are browned and crispy. Enjoy it as side dish with chicken drums.
Ingredients for chicken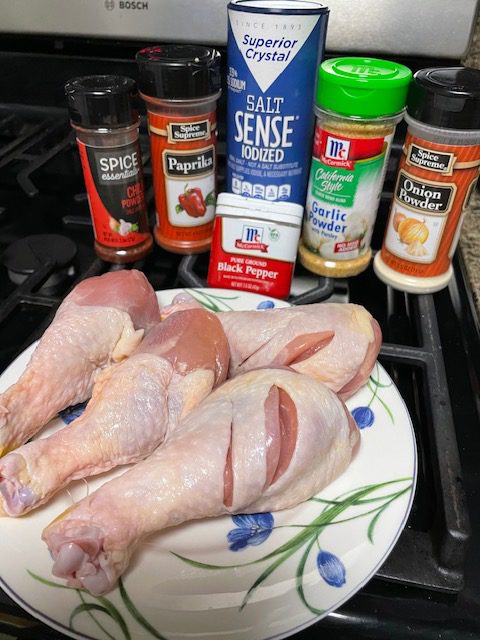 Seasoning the chicken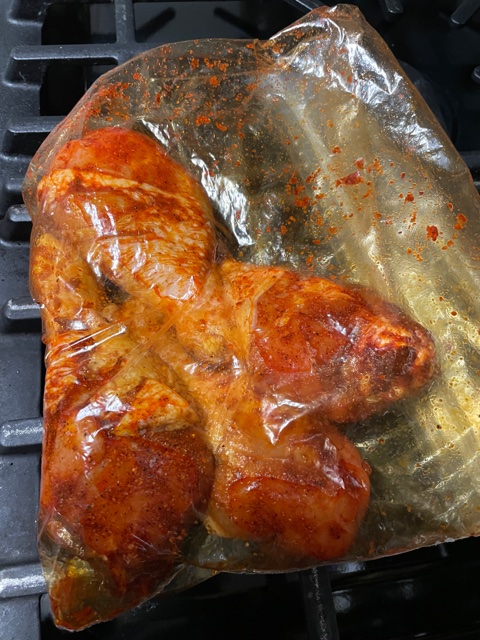 Ready for the air fryer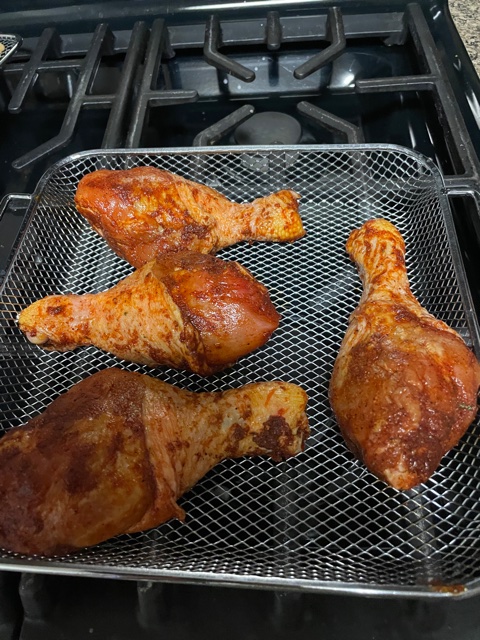 Lotus roots prepration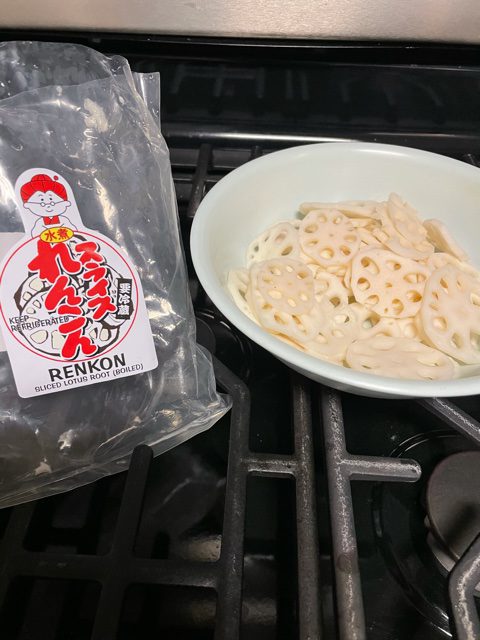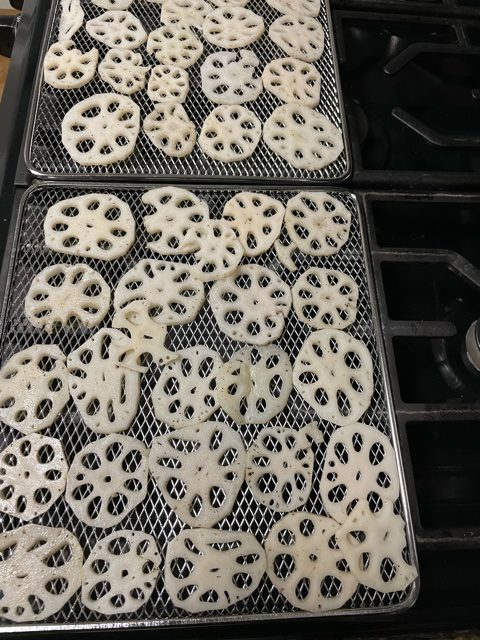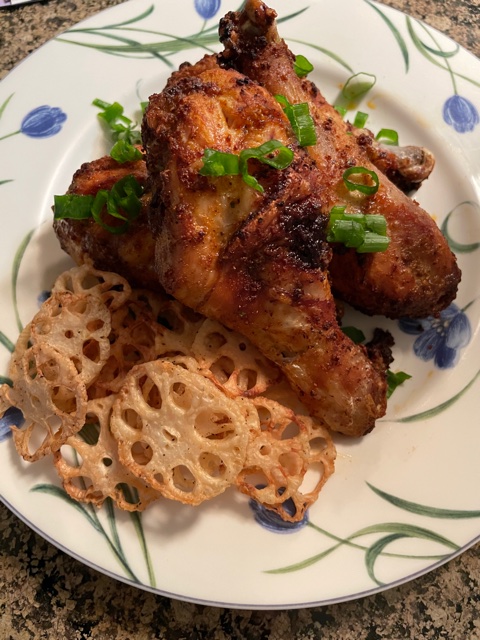 Check below for full list of my recipes.